Trailer - "COMBAT CLUB II"
"COMBAT CLUB II"

In this custom-ordered, all boxing release, Farrah Nix takes on Eva Montana in a furious battle between two fight club rivals. Both combatants land jarring blows in this vicious fight, with both going down multiple times. But eventually one of them begins to take charge, and it all ends with one girl landing a huge uppercut that sends her opponent down for good.

Title sequence created by Rochelle Cassidy. No background music in this one - it doesn't need it!

Starring Farrah Nix and Eva Montana.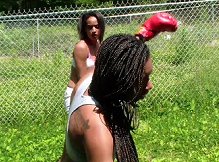 Release:
June 29, 2015
Genre:
Action
Category:
Female Boxing
Clip Length:
15:21
Total Time:
18:08
Format:
WMV (788 MB)
Eva Montana & Farrah Nix
Price:
$15.99
Details:
Boxing • Bruising • No Background Music
---
** IMPORTANT **
After making payment at PayPal, you will be
re-directed to the download page for this video.
Or, if prompted, click "Return to FightGirlz2000"
---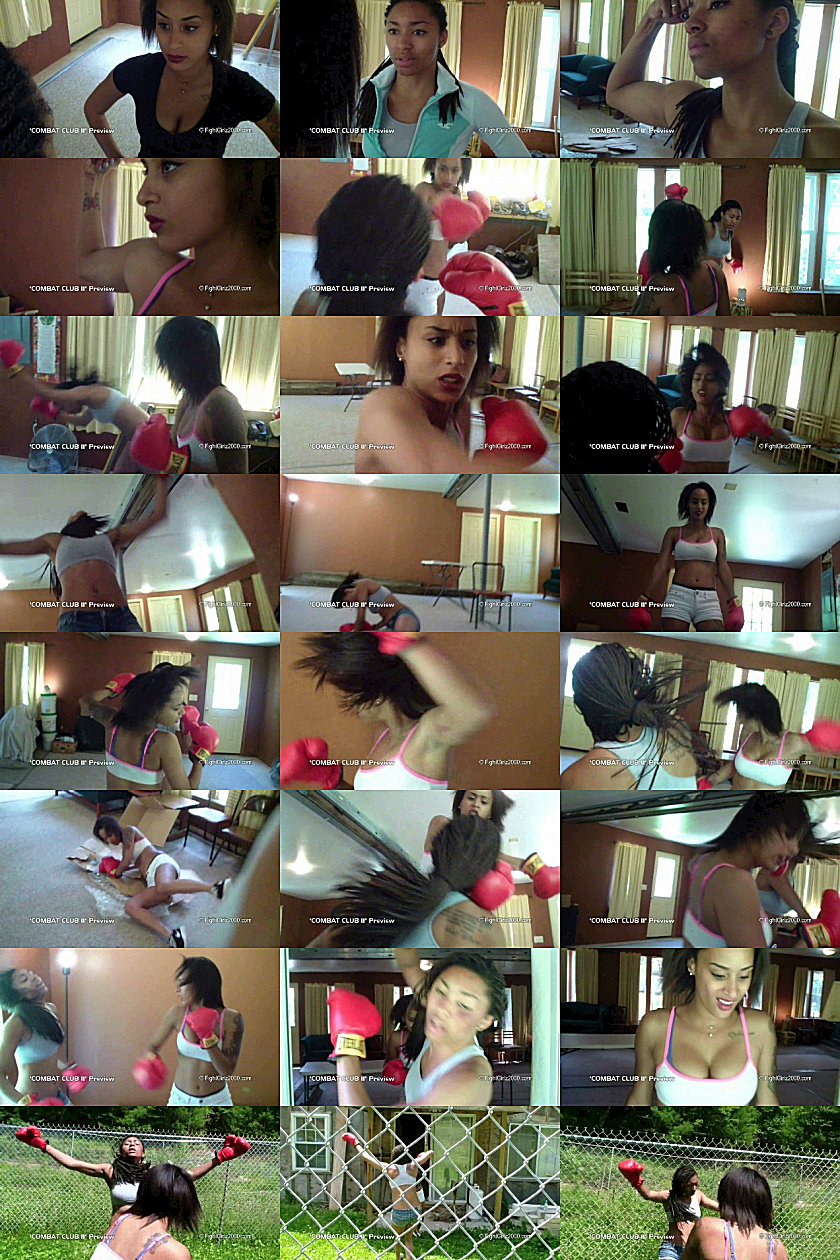 ---
Click here for our other releases...