Trailer - "COMBINATIONS"
"COMBINATIONS"

We're finally back after severe winter storms wreaked havoc with our shooting schedules over the last four weeks. This time, fantastic newcomer Raphaela Chevi, playing a bank manager, is kidnapped by thief Monique Lavallee, who is after the combination to the safe at Raphaela's bank. Raphaela then proceeds to serve up several "combinations", completely destroying her captor.

Raphaela is a real-life boxer, and her skills are certainly evident in her awesome debut performance. And Monique...well, what can we say. She has never looked better.

Starring Monique Lavallee and Raphaela Chevi.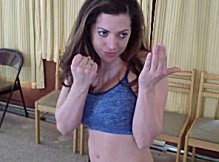 Release:
February 26, 2015
Genre:
Drama
Category:
Female Combat
Clip Length:
9:20
Total Time:
13:11
Format:
WMV (550 MB)
Raphaela Chevi
Price:
$9.99
Details:
Head & stomach punches, knees • Choking • Scissorholds • Bearhug • Ground Pound
---
** IMPORTANT **
After making payment at PayPal, you will be
re-directed to the download page for this video.
Or, if prompted, click "Return to FightGirlz2000"
---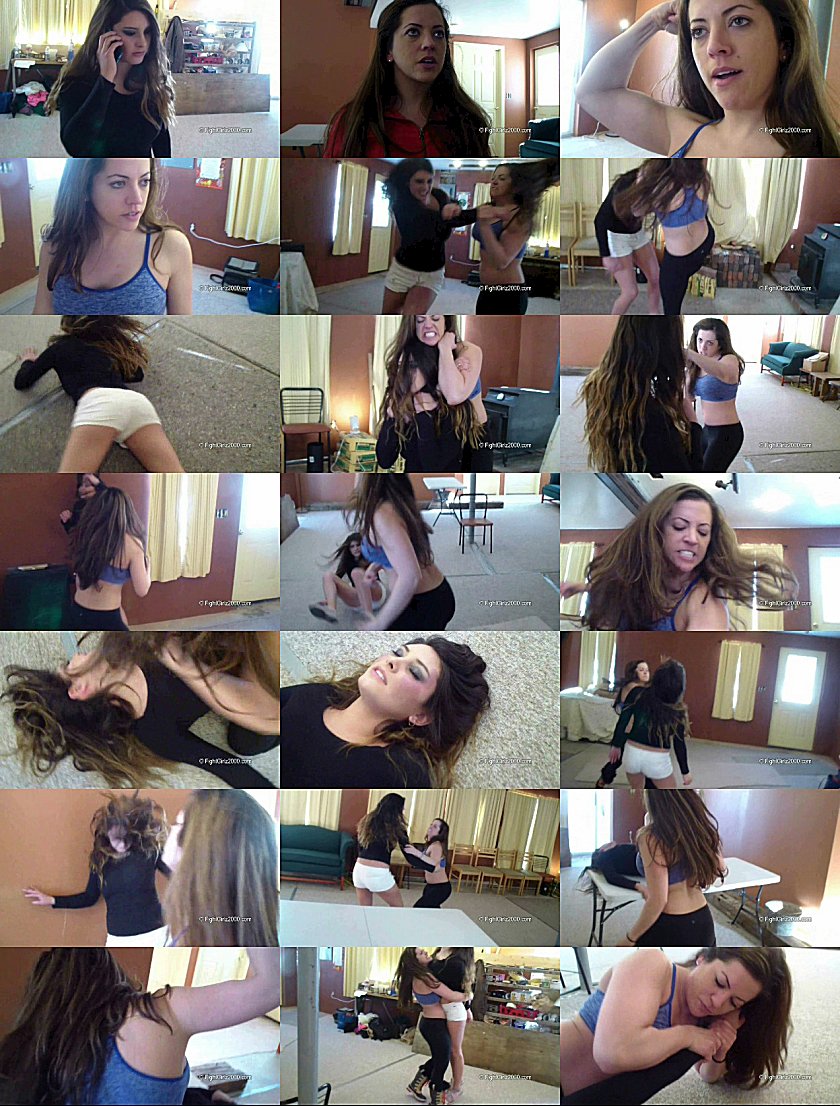 ---
Click here for our other releases...