Trailer - "THE CROWN V"
"THE CROWN V"

In this fifth installment of our popular "Crown" series, Vicious Vicki is back to redeem herself after taking a huge beating from Hank The Hammer in The Crown III. This time she decides to test herself against Frankie Fist, himself the victim of an incredible beatdown at the hands of Bonecrusher Betty in The Crown IV.

Vicki is ready to redeem herself, but Frankie gives as good as he gets in this fast-paced, back-and-forth battle that includes some awesome exchanges between Vicki and Frankie, with neither one having an advantage over the other. But one of the combatants eventually begins to tire, and the tide begins to turn in favor of the final winner.

This clip includes a total of over 3 minutes of real competitive wrestling, and our fiesty Aria more than held her own against Tommy - in fact, she really took it to him!

Starring Aria Martinez and Tommy Rye.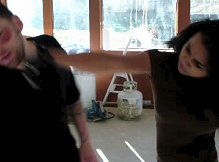 Release:
March 13, 2014
Genre:
Action
Category:
Mixed Combat
Clip Length:
17:18
Total Time:
19:13
Format:
WMV (859 MB)
Tommy Rye and Aria Martinez
Price:
$17.99
Details:
Kicks, head & stomach punches, knees • Frontal and Reverse Throatlifts • Scissorhold • Bearhugs • Backbreaker • Full Nelson • Real Competitive Wrestling • Ground Pound • Blood, Bruising • Brutality • No Background Music
Episode Arc:
The Crown | The Crown II | The Crown III | The Crown IV | The Crown V | The Crown VI | The Crown VII | The Crown VIII
---
** IMPORTANT **
After making payment at PayPal, you will be
re-directed to the download page for this video.
---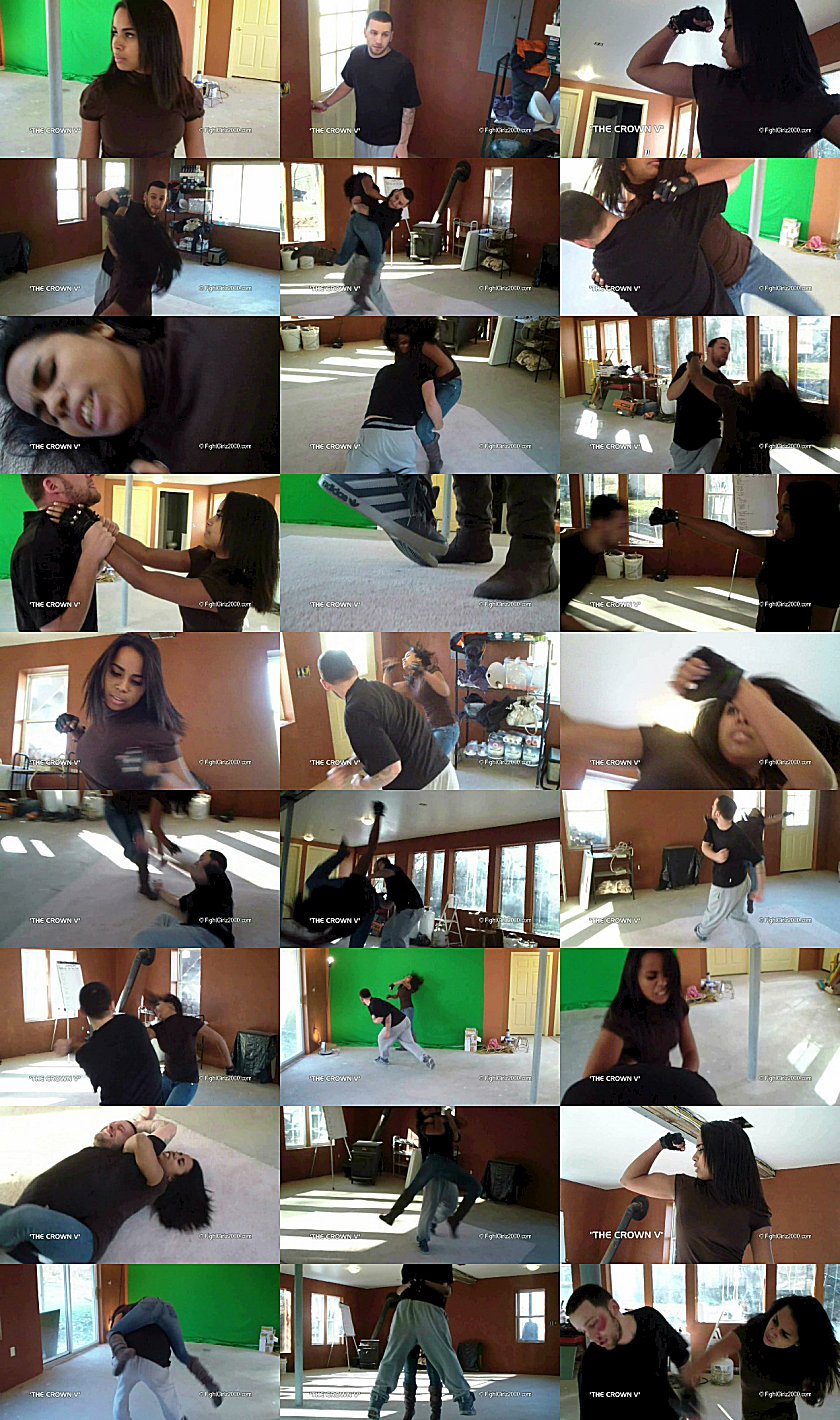 ---
Click here for our other releases...