Trailer - "THE CROWN VI"
"THE CROWN VI"

Local Muay Thai fighter Kitana X makes her smashing debut with FightGirlz2000 as "Knockout Knicki" in this sixth installment of our popular "Crown" series.

Expecting to be slugging it out with Bonecrusher Betty (see "The Crown IV"), Hank The Hammer is instead confronted by Knicki, who boasts of her 22-0 record. Unconcerned, Hank agrees to fight Nicki instead. Big mistake.

What follows is an incredible display of martial arts speed and power as Nicki just flat-out takes Hank apart.

Starring Kitana X and Frank Peterson.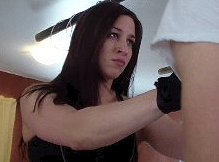 Release:
April 8, 2014
Genre:
Action
Category:
Mixed Combat
Clip Length:
13:22
Total Time:
14:51
Format:
WMV (651 MB)
Kitana X
Price:
$13.99
Details:
Kicks, head & stomach punches, knees • Martial Arts • Reverse Throatlift • Scissorholds • Full Nelson • Ground Pound • Armbars • Blood, Bruising • Brutality • No Background Music
Episode Arc:
The Crown | The Crown II | The Crown III | The Crown IV | The Crown V | The Crown VI | The Crown VII | The Crown VIII
---
** IMPORTANT **
After making payment at PayPal, you will be
re-directed to the download page for this video.
---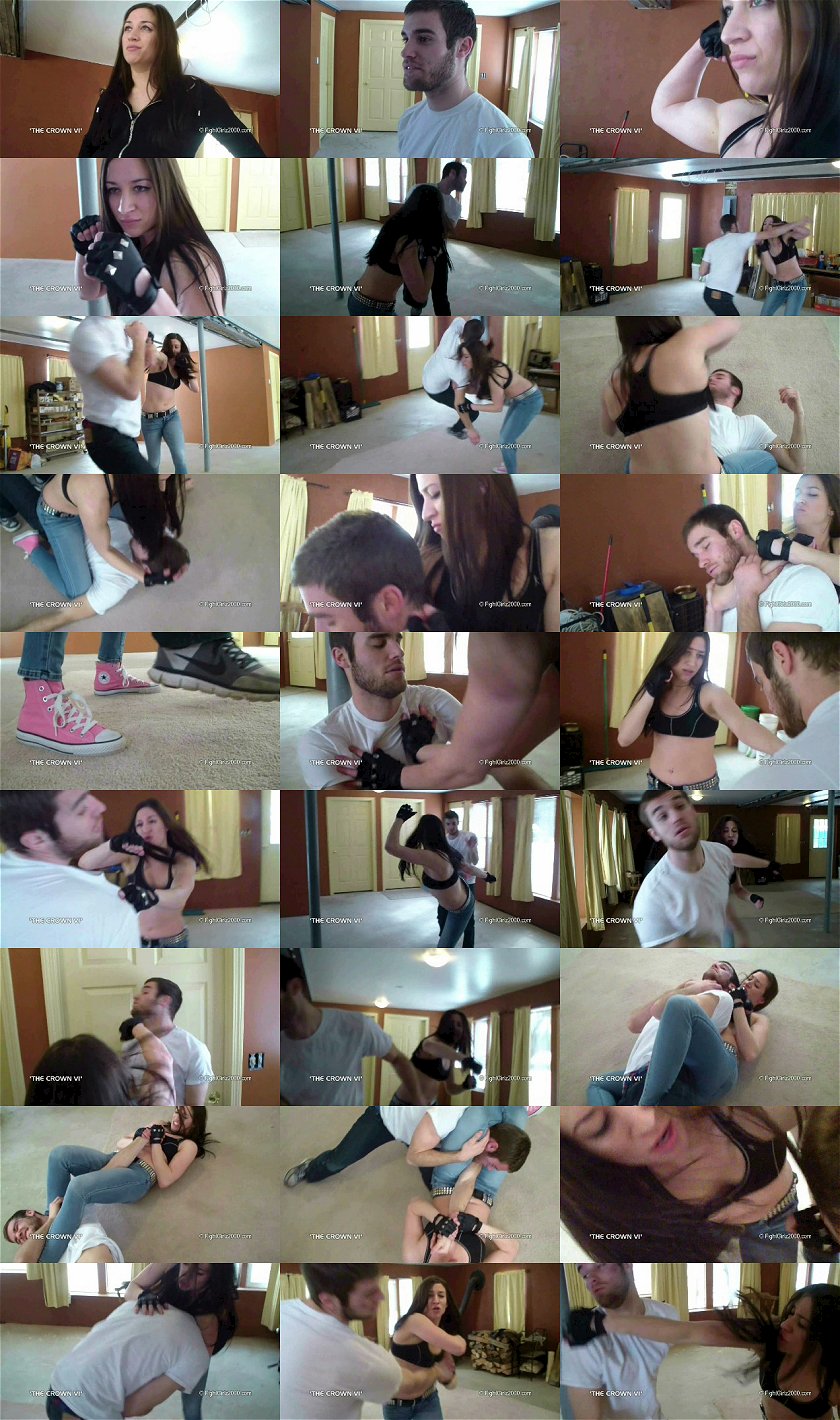 ---
Click here for our other releases...