Trailer - "THE CROWN IX: REMATCH"
"THE CROWN IX: REMATCH"

We're back from our short break, and have we got a great one this time!

After her defeat by Deadly Diana in "The Crown VIII", Vicious Vicki enlists the help of Knockout Nikki and Bonecrusher Betty to improve her speed, skills and strength. She decides to test those improvements by challenging Hank The Hammer, at the hands of whom she previously suffered a brutal loss in "The Crown III", to a rematch.

Reluctant at first to accept the challenge, Hank finally agrees to take on the new and improved Vicki. Big mistake.

Starring Aria Martinez and Frank Peterson.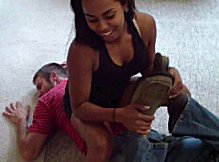 Release:
September 4, 2014
Genre:
Action
Category:
Mixed Combat
Clip Length:
14:21
Total Time:
17:06
Format:
WMV (758 MB)
Frank Peterson & Aria Martinez
Price:
$14.99
Details:
Bare-fisted fighting • Kicks, head & stomach punches • Rear Throatlift • Feats of Strength • Bearhug • Ground Pounds • Trash Talking • Lift & Carry • No Background Music
Episode Arc:
The Crown | The Crown II | The Crown III | The Crown IV | The Crown V | The Crown VI | The Crown VII
---
** IMPORTANT **
After making payment at PayPal, you will be
re-directed to the download page for this video.
---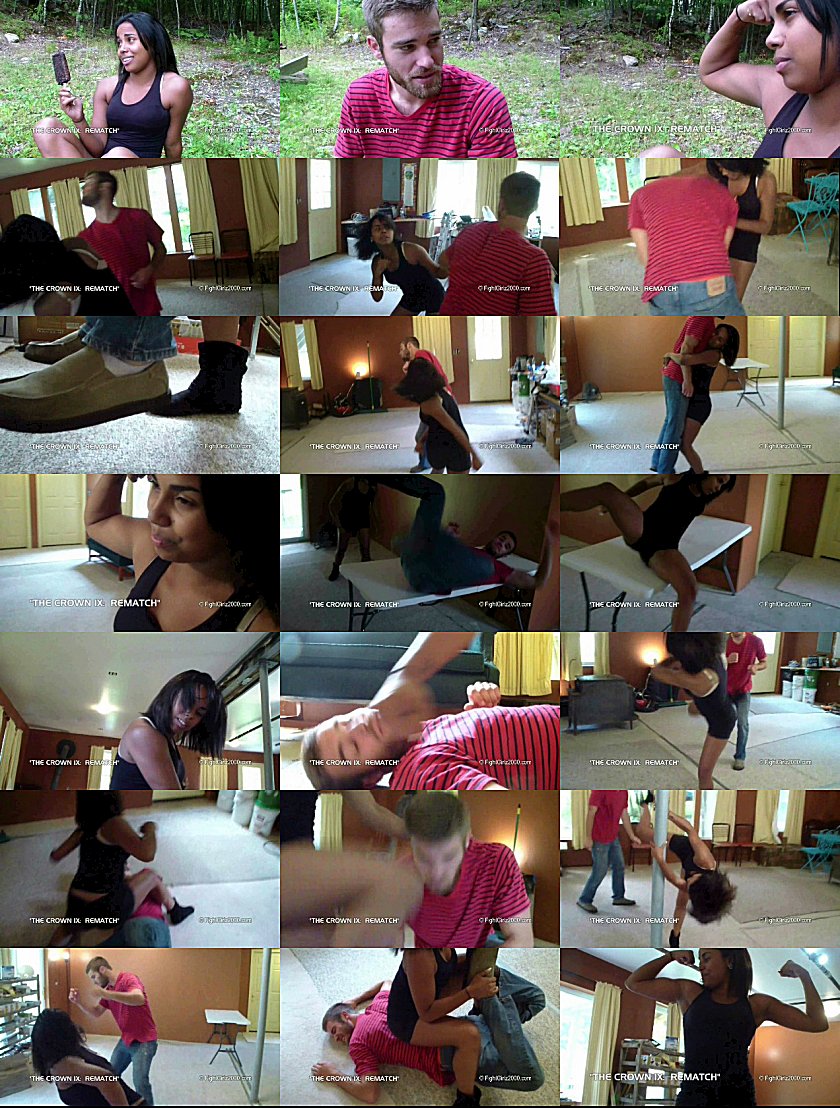 ---
Click here for our other releases...