Trailer - "CRUSHED BY CARMEN IV"
"CRUSHED BY CARMEN IV

Back by popular demand, we release our fourth POV with gorgeous Carmen Porta showing a former classmate how big and bad she can be in this pounding video that demonstrates what a great fighter - and actress - she really is.

Using her bare fists, as well as boxing gloves, and trash talking all the way, Carmen shows amazing power and strength as she uses an assortment of punches, throatlifts, kicks, stomps and chokes that leaves her opponent completely destroyed. She also puts on an impressive display with feats of strength such as armwrestling, bending steel bars and curling multiple dumbles with a single arm, all to help show off her ever improving physique.

If you like mutiple displays of strength as well as TONS of posing and flexing in your POVs, this one's for you folks!

Starring Carmen Porta.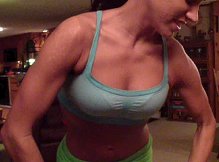 Release:
November 1, 2013
Genre:
POV
Category:
Female Combat
Clip Length:
15:50
Total Time:
17:10
Format:
WMV (772 MB)
Carmen Porta
Price:
$15.99
Details:
Head & stomach punches, elbows, knees • Choking • Feats Of Strength • Throatlift • Brutality • Wrestling
Series Arc:
Crushed By Carmen | Crushed By Carmen II | Crushed By Carmen III | Crushed By Carmen IV | Crushed By Carmen V
---
** IMPORTANT **
After making payment at PayPal, you will be
re-directed to the download page for this video.
---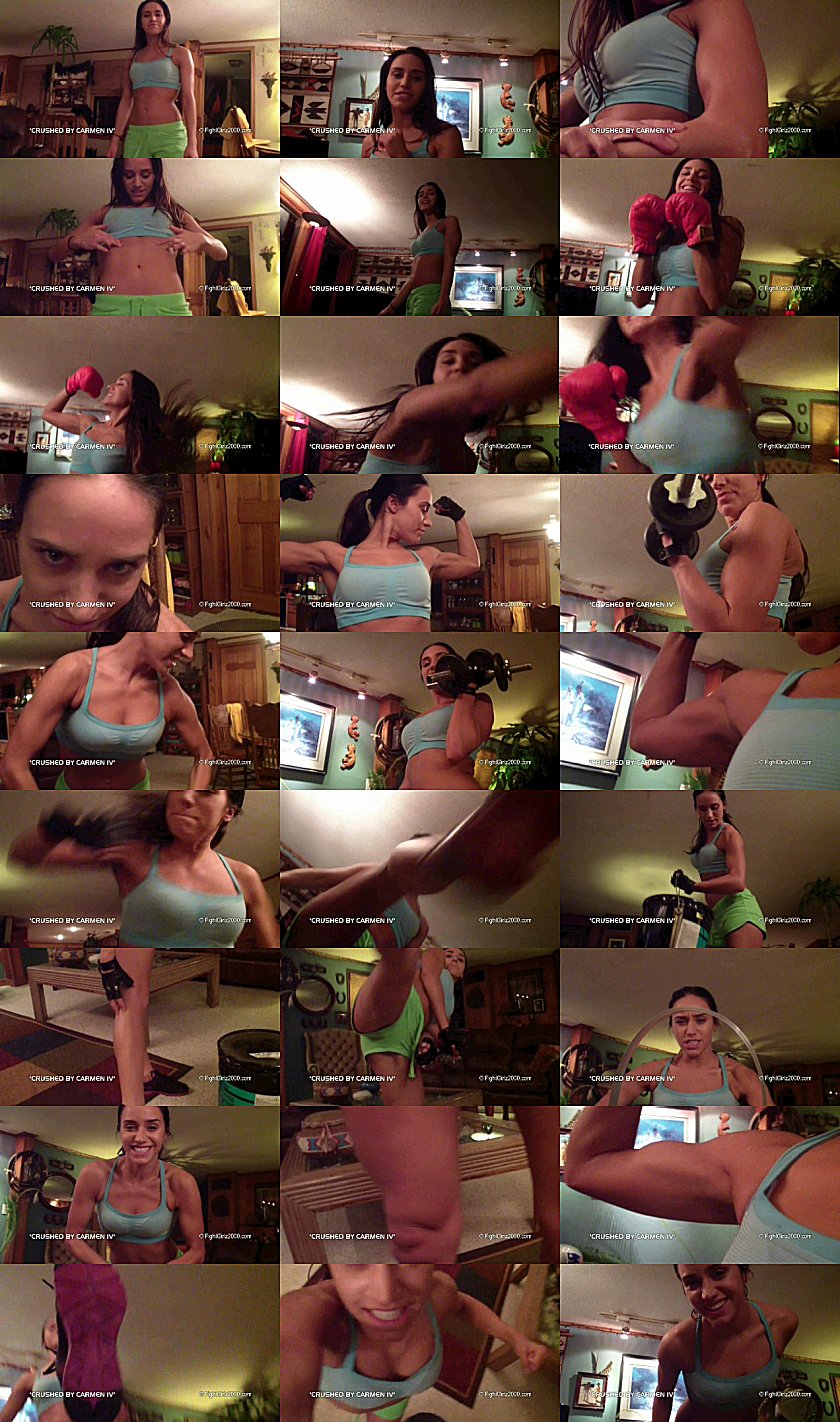 ---
Click here for our other releases...