Trailer - "CRUSHED BY CARMEN V"
"CRUSHED BY CARMEN V"

In this custom-ordered video, Carmen Porta's performance completely overshadows her previous POV releases showing how much of a badass she can really be in this pounding video that demonstrates what a great fighter - and actress - she really is.

Trash talking all the way, Carmen first uses boxing gloves, then bare fists, and finally gloved fists to finish you off, all while shows amazing power and strength with an assortment of punches, throatlifts, kicks, stomps and chokes that leaves her opponent completely destroyed. She also puts on an impressive display with feats of strength such as overhead presses and squats, all helping to show off her ever improving physique.

If you like POVs, this is a great one, folks - maybe our best ever.

Starring Carmen Porta.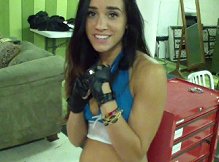 Release:
July 3, 2014
Genre:
POV
Category:
Mixed Combat
Clip Length:
13:39
Total Time:
14:48
Format:
WMV (659 MB)
Carmen Porta
Price:
$13.99
Details:
Bare-fisted fighting • Boxing • Kicks, head & stomach punches • Throatlift • Feats of Strength • overhead press • Trash Talking • Squats • Barefoot
Story Arc:
Crushed By Carmen | Crushed By Carmen II | Crushed By Carmen III | Crushed By Carmen IV | Crushed By Carmen V
---
** IMPORTANT **
After making payment at PayPal, you will be
re-directed to the download page for this video.
---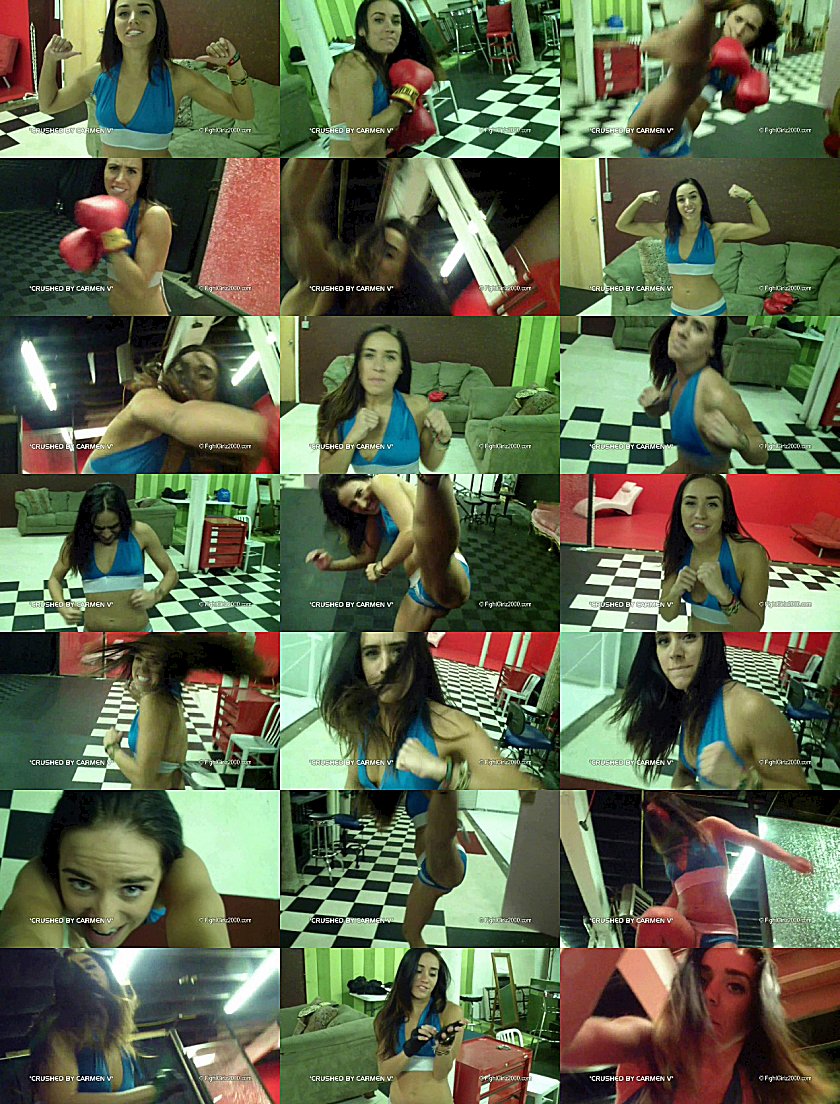 ---
Click here for our other releases...