FightGirlz Championship Series
"Quarterfinal Round - Bout 10" - Trailer
FightGirlz2000.com Championship Series
Quarterfinal Round - Bout 10

Take your ringside seat for the tenth in our series of three round, double-elimination fights to crown our first FightGirlz2000.com champion!

This time, it's Meeka Green going up against the powerful ZoŽ Hammar. Having studied ZoŽ's previous bouts, Meeka comes in confident, and surprises ZoŽ with an incredibly intense attack that soon leaves ZoŽ battered and bruised. Determined win, and win big, ZoŽ unleashes a powerful and brutal barrage in an effort to turn the fight in her favor. But is it enough?

Starring ZoŽ Hammar and Meeka Green.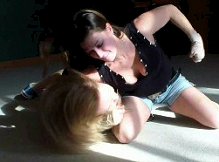 Release:
February 7, 2013
Genre:
Boxing, Bare-Fists
Category:
Female Fighting
Clip Length:
17:31
Total Time:
18:43
Format:
WMV (852 MB)
ZoŽ Hammar and Meeka Green
Price:
$17.99
Details:
Punches, kicks, elbows, knees ē Throatlift ē Bearhug ē Brusing ē Brutality ē Back and Forth
Series Bouts::
Bout 1 | Bout 2 | Bout 3 | Bout 4 | Bout 5 | Bout 6 | Bout 7 | Bout 8 | Bout 9 | Bout 10 | Bout 11 | Bout 12
---
** IMPORTANT **
After making payment at PayPal,
BE SURE to click "Return to FightGirlz2000.com"
in order to receive your downloadable video.
---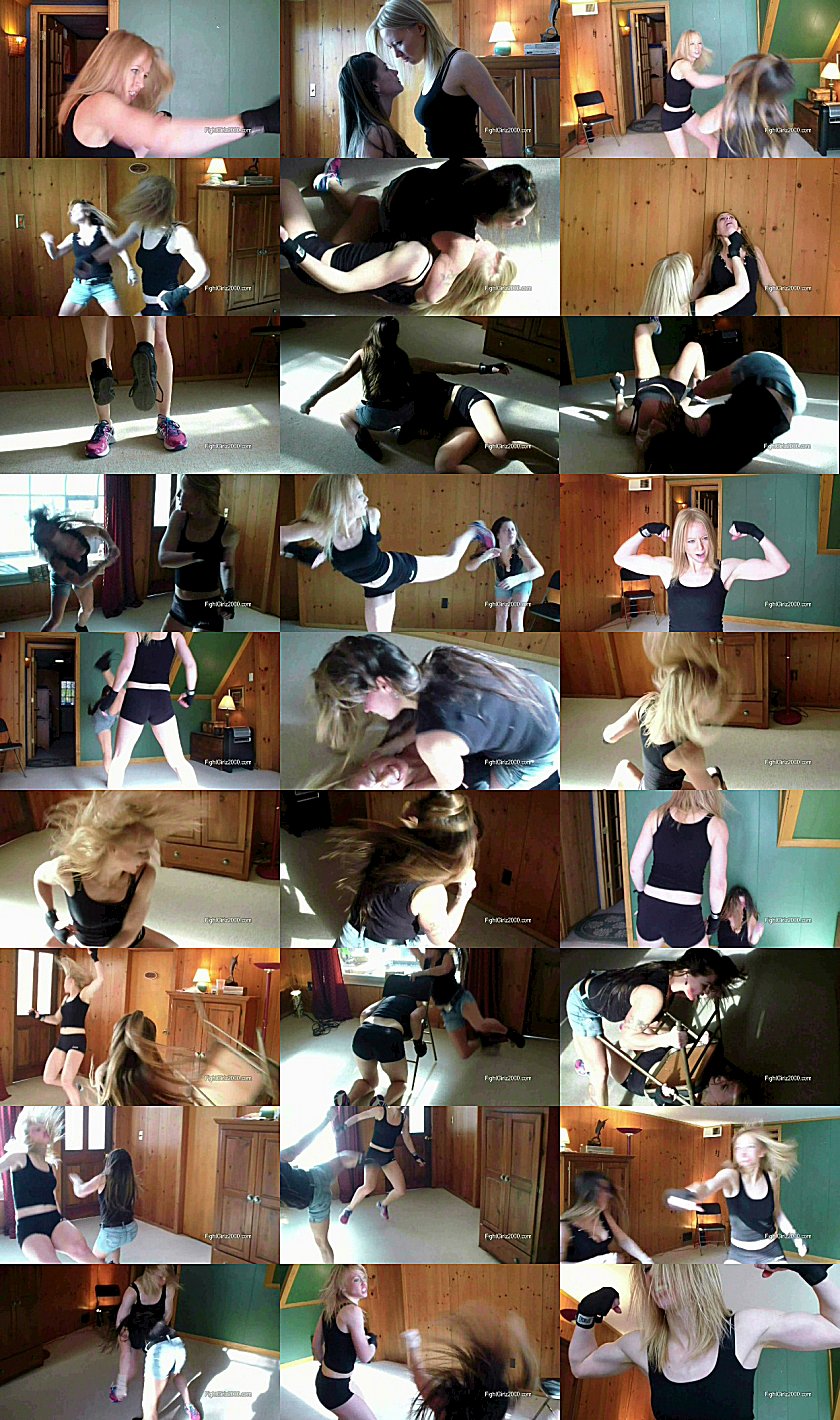 Click here for our other releases...