Trailer - FightGirlz Championship Series Bout 12
FightGirlz2000.com Championship Series
Quarterfinal Round - Bout 12

Take your ringside seat for the twelfth in our series of three round, double-elimination fights to crown our first FightGirlz2000 champion!

This time, Carmen Porta enters the series for the first time against veteran Aria Martinez. Aria is facing elimination in this one, having lost once already in the tournament, but she is extremely confident in her ability to win. But Carmen is equally confident, having been trained for this bout by Rochelle Cassidy

After a cautious and even start, Carmen soon turns up the heat on Aria and surprises her with a fierce attack that eventually overwhelms Aria leaving her battered and bruised after only one round - and it just gets worse for her from there as Carmen really starts to pour it on.

Lots of wrestling and ground work in this one, too, and the Girlz' stunt work is superb.

Starring Carmen Porta and Aria Martinez.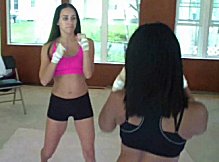 Release:
October 10, 2013
Genre:
Boxing, Tape-fisted
Category:
Female Combat
Clip Length:
16:39
Total Time:
18:48
Format:
WMV (851 MB)
Carmen Porta and Aria Martinez
Price:
$16.99
Details:
Grapevines • Scissorholds • Wrestling • Reverse Throatlift • Armbars • Flexing (by Carmen) • Choking • Ground
Pounds • Judo • Kicks, head & stomach punches, elbows, knees • Bruising • Brutality
Series Bouts:
Bout 1 | Bout 2 | Bout 3 | Bout 4 | Bout 5 | Bout 6 | Bout 7 | Bout 8 | Bout 9 | Bout 10 | Bout 11 | Bout 12
---
** IMPORTANT **
After making payment at PayPal,
you will be automatically re-directed to
a download page for your video.
---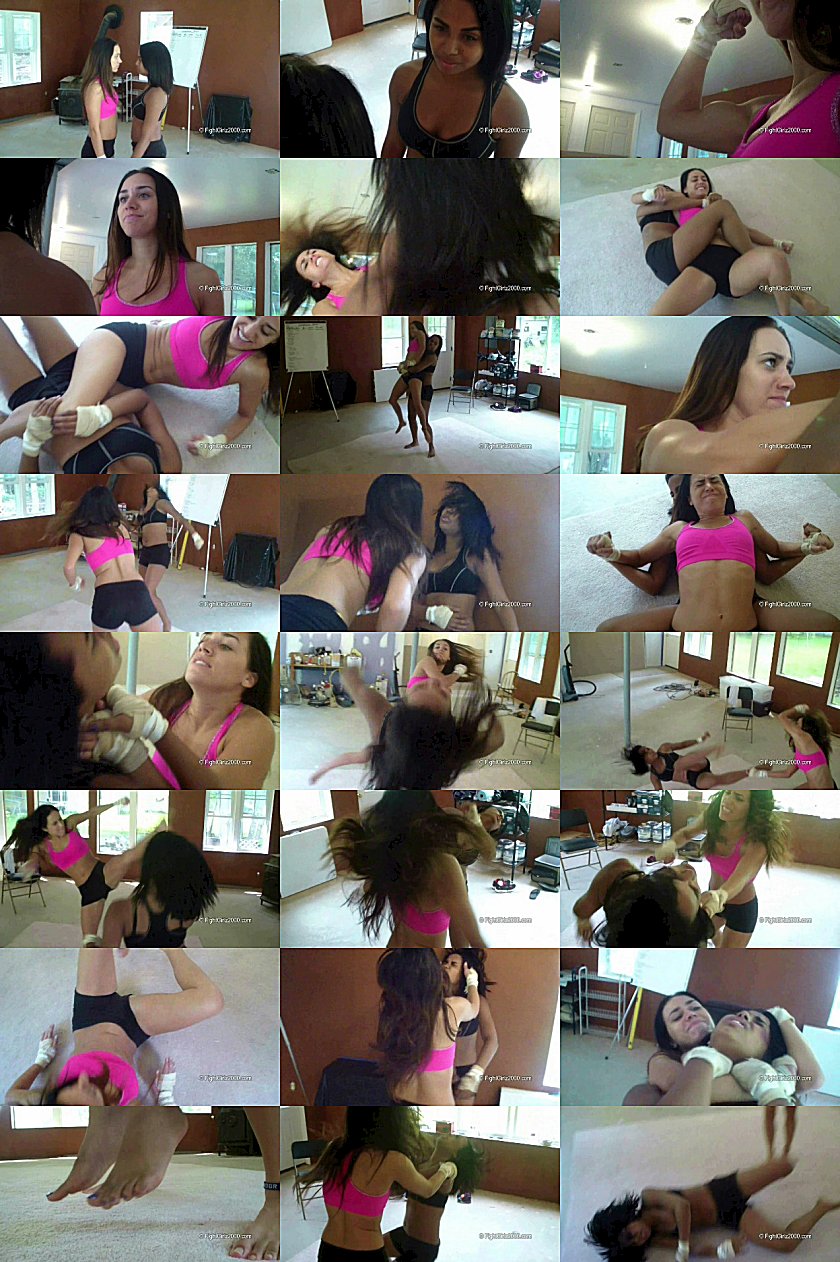 ---
Click here for our other releases...