Trailer - FightGirlz Championship Series Bout 13
FightGirlz2000.com Championship Series
Quarterfinal Round - Bout 13

Take your ringside seat for the thirteenth in our series of three round, double-elimination fights to crown our first FightGirlz2000.com champion!

This time, powerful Farrah Nix enters the tournament against experienced Aria Martinez in what one might think is a bit of a mismatch. But spunky Aria doesn't back down from her bigger and stronger opponent, giving Farrah all she can handle.

This bout starts off as a boxing match, but soon the gloves come off and an all out war ensues.

Great stuff in this one, gang, including some abs punching, real competitive wrestling, neck and body scissors, ground pounds, and more!

Starring Farrah Nix and Aria Martinez.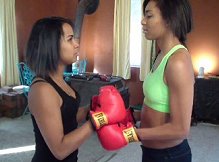 Release:
November 19, 2014
Genre:
Boxing, Bare-fisted
Category:
Female Combat
Clip Length:
13:27
Total Time:
16:29
Format:
WMV (743 MB)
Aria Martinez and Farrah Nix
Price:
$13.99
Details:
Abs punching • Neck & Body Scissors • Real competitive wrestling • Boxing • Bare-Fisted Fighting • Ground Pounds • Flexing with Bicep Bouncing • Kicks, head & stomach punches, elbows, knees
Series Bouts:
Bout 1 | Bout 2 | Bout 3 | Bout 4 | Bout 5 | Bout 6 | Bout 7 | Bout 8 | Bout 9 | Bout 10 | Bout 11 | Bout 12 | Bout 13
---
** IMPORTANT **
After making payment at PayPal,
you will be automatically re-directed to
a download page for your video.
---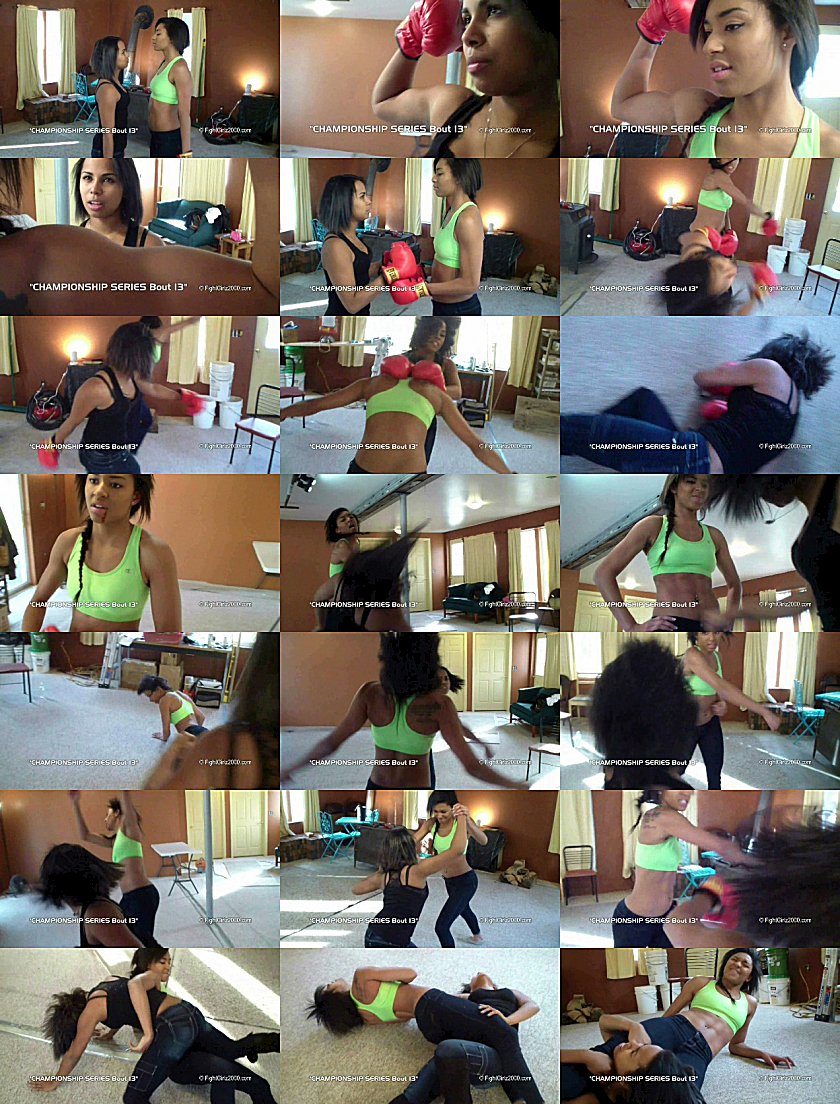 ---
Click here for our other releases...