Trailer - "DOUBLE-CROSS"
** SPECIAL PRICING - LIMITED TIME ONLY **
Over 24 minutes of awesome action for only $19.99!
"DOUBLE-CROSS"

Our first mini-movie! Three great fights in one release launches this fascinating new series written by our own Zoë Hammar.

Rochelle Cassidy heads an all-star cast as a tough mercenary hired by Zoë Hammar to recover a stolen safe. This mini-movie has something for everyone, including two FvF battles and a really cool mixed fight with Rochelle executing front and rear throatlifts, flexing and posing her awesome physique, and even pulling off a cool overhead lift.

Zoë's script-writing talents really shine, too, with unique and surprising plot twists and crisp dialogue. And after some recent training with Rochelle, Monique Lavallee's combat style has never looked better.

Starring Rochelle Cassidy, Zoë Hammar, Monique Lavallee and Frank Peterson.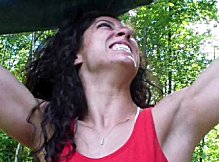 Release:
September 13, 2013
Genre:
Drama/Action
Category:
Mixed/FvF Combat
Clip Length:
24:16
Total Time:
25:48
Format:
WMV (1.2 GB)
Rochelle Cassidy
Price:
$19.99
Details:
Bare-fisted Female Fighting • Mixed Fighting • Kicks, head & stomach punches, elbows, knees • Flexing & Posing • Front and Reverse Throatlifts • Ground Pounds • Overhead Lift • Choking • Bruising & Brutality

---
AVAILABLE IN TWO VERSIONS

Standard Background Music

No Combat Music
** IMPORTANT **
After making payment at PayPal, you will be
re-directed to the download page for your video.
---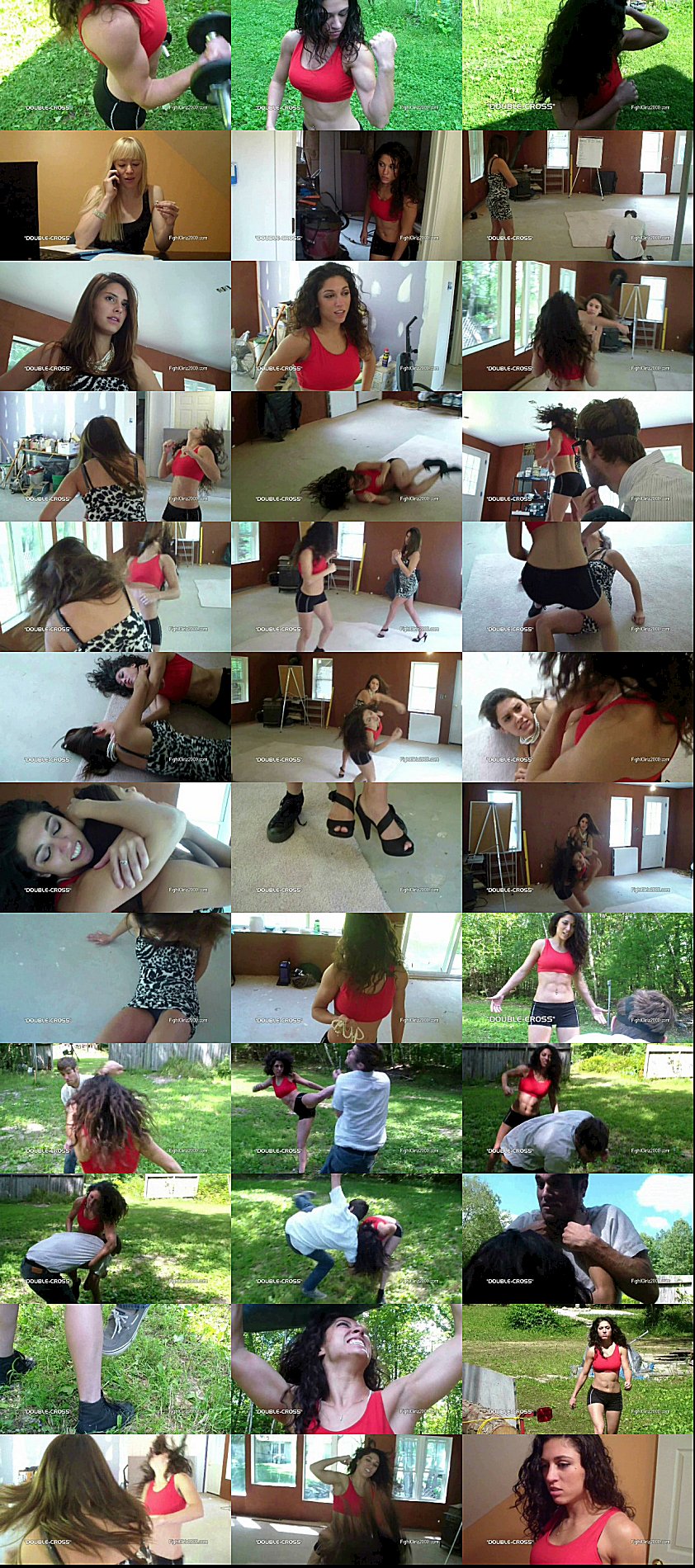 ---
Click here for our other releases...