Trailer - "DUEL IV"
"DUEL IV"

Monique Lavallee is back in the fourth release of this very popular series, but this time with a twist. Having launched this normally FvF series, Monique takes on Tommy Rye in one of the best - if not THE best - mixed release we've ever put out!

This gritty, no-music, no-dialogue clip is pure combat, and Monique just takes Tommy apart in a truly tremendous one-sided beatdown.

Lots af great combat scenes & groundwork, cool stunts and awesome strength moves by Monique in this one.

Starring Monique Lavallee and Tommy Rye.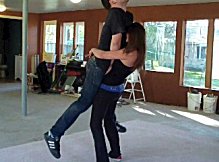 Release:
November 12, 2013
Genre:
Action
Category:
Mixed Combat
Clip Length:
14:28
Total Time:
15:01
Format:
WMV (701 MB)
Tommy Rye and Monique Lavallee
Price:
$14.99
Details:
Kicks, head & stomach punches, elbows, knees • Bearhugs • Extended Frontal & Reverse & Rear Throatlifts • Lift & Carries • Flexing • Ground pound • Front & Rear Choking • Head Slams • Scissorholds • Armbar • Wrestling moves • Blood & Bruising • Brutality • Beatdown
Series Arc:
Duel | Duel II | Duel III: Titans | Duel IV | Duel V | Duel VI | Duel VII | Duel VIII
---
** IMPORTANT **
After making payment at PayPal, you will be
re-directed to the download page for this video.
---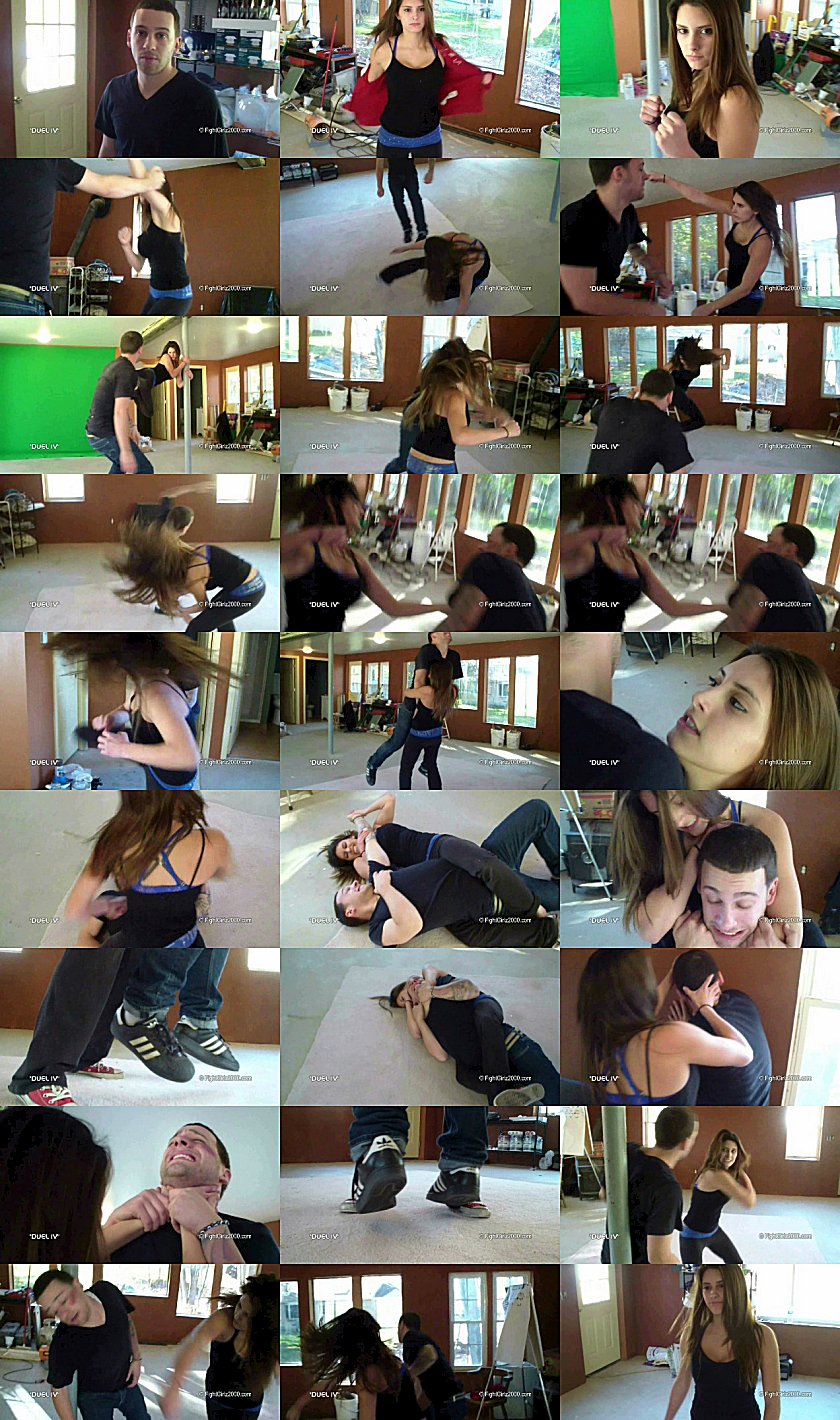 ---
Click here for our other releases...