Trailer - "DUEL VIII"
"DUEL VIII"

Our gritty, popular series "DUEL" continues with its eighth installment, and this one stars fantastic Malika Ioana and newcomer Lena Marie.

This clip features the usual elements you've all come to expect from this series: a gritty scene, no story setup or dialogue and no background music - just great, fast-paced, back and forth martial arts combat action.

Great performances by both Girlz here, with lots of hard-hitting action and great combat choreography and stuntwork.

Starring Malika Ioana and Lena Marie.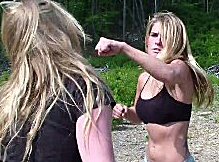 Release:
June 18, 2015
Genre:
Action
Category:
Female Combat
Clip Length:
12:55
Total Time:
13:43
Format:
WMV (635 MB)
Lena Marie & Malika Ioana
Price:
$12.99
Details:
Kicks, head & stomach punches, elbows, knees • Extended Throatlift • Ground Pound • Choking • Bearhug • Blood & Bruising
Series Arc:
Duel | Duel II | Duel III: Titans | Duel IV | Duel V | Duel VI | Duel VII | Duel VIII | Duel IX
---
** IMPORTANT **
After making payment at PayPal, you will be returned to FightGirlz2000 for access
to the download page for this video, or click "Return to FightGirlz2000" for access.
---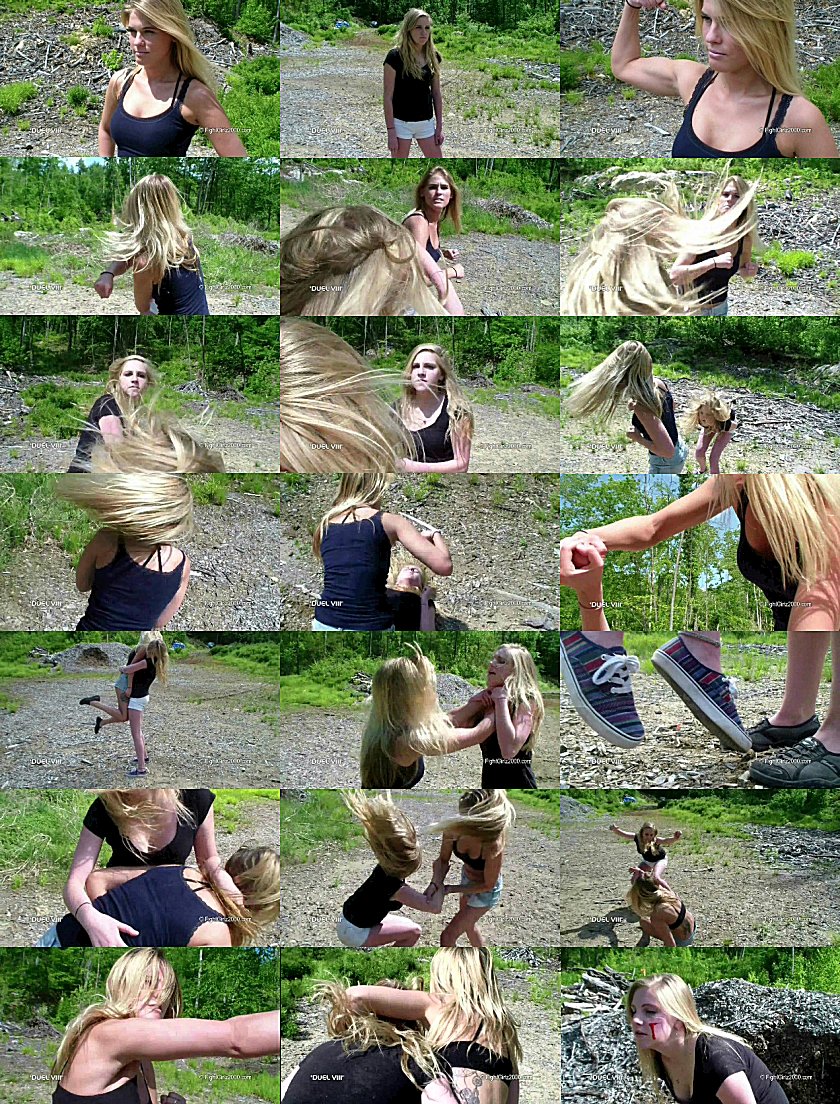 ---
Click here for our other releases...