FightGirlz Championship Series
"Quarterfinal Round - Bout 5" - Trailer

Loading player ...
FightGirlz2000.com Championship Series
Quarterfinal Round - Bout 5

Take your ringside seat for the fifth in our series of three round, double-elimination fights to crown our first FightGirlz2000.com champion!

This time, it's diminutive Rochelle Cassidy who takes on the bigger and stronger ZoŽ Hammar, believing she has come up with a way to win against the undefeated ZoŽ.

But Rochelle's lightning-fast hands and feet are met with stiff resistance from the powerful ZoŽ, and she suffers a tremendous beating during the course of trying to exploit what she believes is a perceived weakness in ZoŽ. Can Rochelle last long enough to finally wear out ZoŽ, or will ZoŽ once again destroy another opponent?

In our opinion, this is the best of the series so far!

Starring Rochelle Cassidy and ZoŽ Hammar.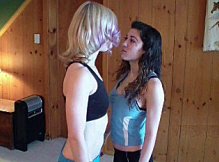 Release:
April 6, 2012
Genre:
Action
Category:
Female Fighting
Clip Length:
16:47
Total Time:
18:21
Format:
WMV (831 MB)
ZoŽ Hammar and Rochelle Cassidy
Price:
$16.99
Details:
Bearhugs ē Throatlifts ē Choking ē Punches, kicks, elbows, knees, wrestling ē No bloopers
Series Bouts:
Bout 1 | Bout 2 | Bout 3 | Bout 4 | Bout 5 | Bout 6 | Bout 7 | Bout 8 | Bout 9 | Bout 10 | Bout 11 | Bout 12
---
IMPORTANT: After making payment at PayPal, BE SURE to click "Return to FightGirlz2000.com" in order to receive your download.
---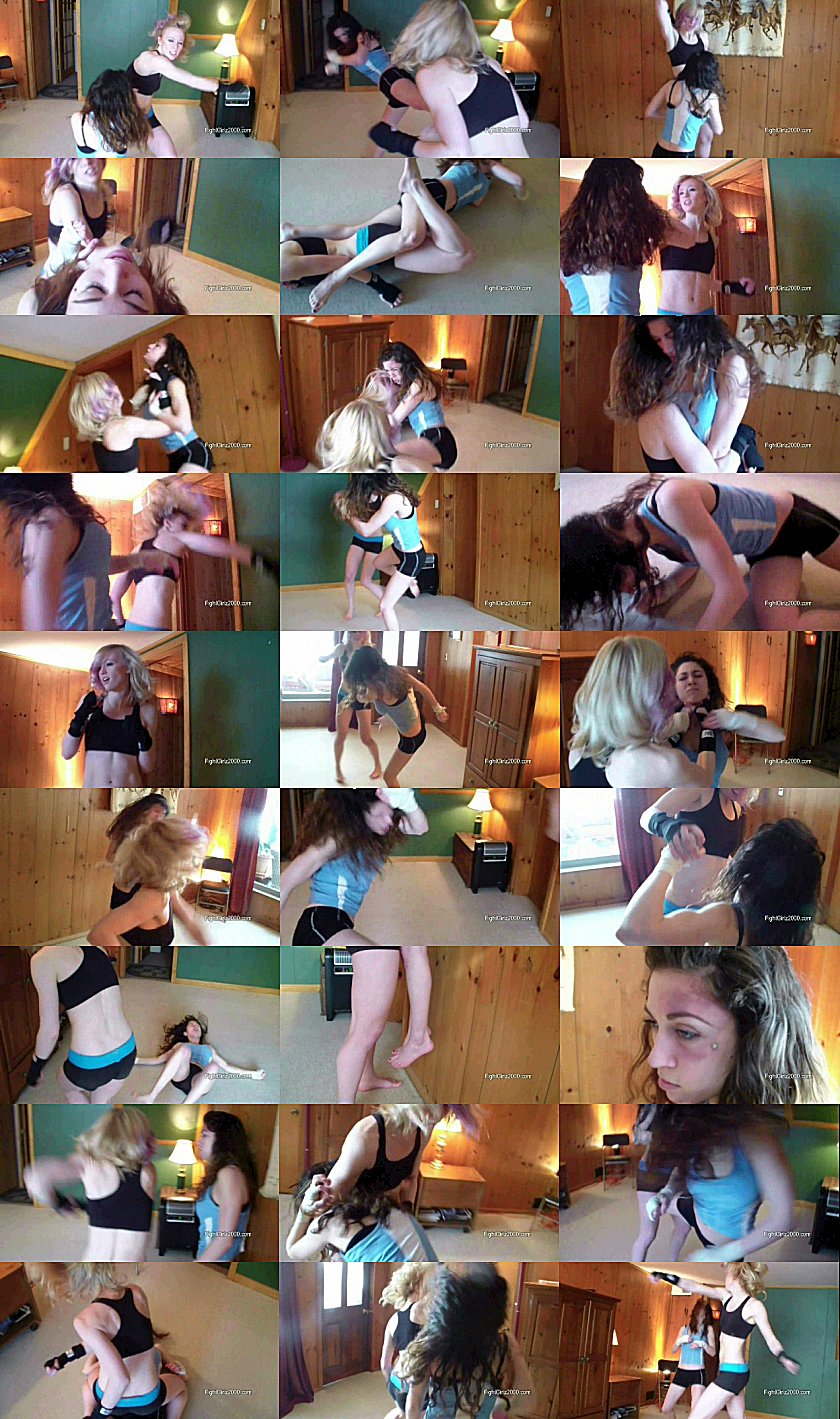 Click here for our other releases...