Trailer - "FIRING SQUAD"
"FIRING SQUAD"

In this custom-ordered video, a former soldier faces a firing squad for her conviction on multiple capital murder charges. But she manages to escape and is eventually tracked down by her former drill sergeant, who does her best to bring the disgraced soldier back to face her sentence: Death by firing squad.

More great action by these two, as they continue to work so well together. In fact, there is a solid two-minute sequence which was completely improvised by both Girlz. And neither has ever looked more beautiful.

Starring Malika Ioana and Eva Montana.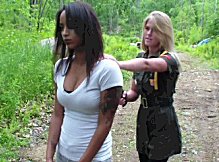 Release:
July 13, 2015
Genre:
Action
Category:
Female Combat
Clip Length:
14:26
Total Time:
15:48
Format:
WMV (710 MB)
Eva Montana & Malika Ioana
Price:
$14.99
Details:
Kicks, head & stomach punches, knees • Ground Pounds • Choking • Scissorhold • No Background Music
---
** IMPORTANT **
After making payment at PayPal, you will be
re-directed to the download page for this video.
Or, if prompted, click "Return to FightGirlz2000"
---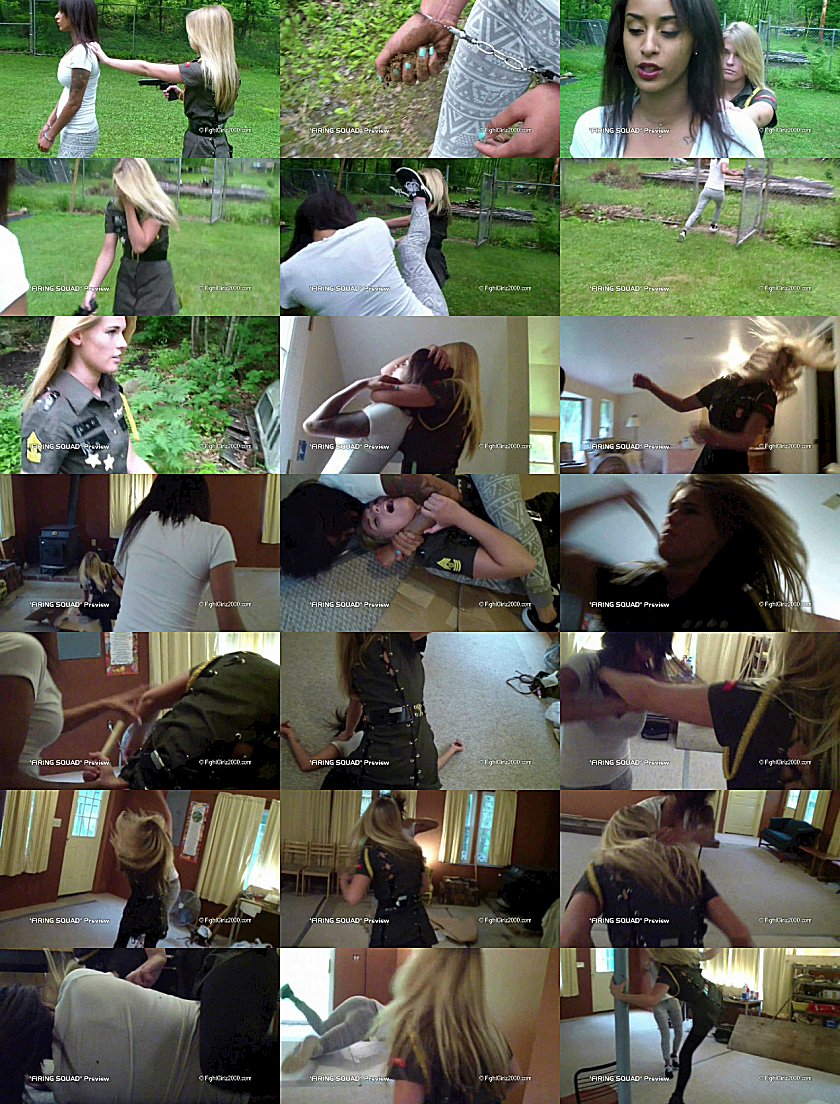 ---
Click here for our other releases...