Trailer - "GRAND PRIZE WINNERS"
"GRAND PRIZE WINNERS"

Three of our FightGirlz have won a free 1-hour workout with none other than crimefighting superhero AstroMan, whom they then invite to join them at their own location to claim their prize.

But little does AstroMan know that the building they have selected for their workout strips him of all of his superpowers, rendering him a mere mortal. Once in the building the Girlz challenge him to a series of strength and combat competitions against them - all of which he fails miserably. Our FightGirlz rule once again!

Starring Carmen Porta, Aria Martinez, Zoë Hammar and Frank Peterson.

No Background Music.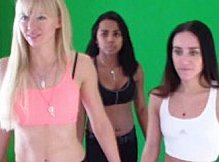 Release:
December 13, 2013
Genre:
Action/Sci-Fi
Category:
Mixed Combat
Clip Length:
17:32
Total Time:
20:13
Format:
WMV (914 MB)
Zoë Hammar, Aria Marinez
and Carmen Porta
Price:
$17.99
Details:
Head & stomach punches, elbows, knees • Choking • Feats Of Strength • Frontal Throatlift • Reverse Throatlift • Bearhug lift • Scissorholds • Armwrestling • Flexing • Brutality • Bruising
---
** IMPORTANT **
After making payment at PayPal, you will be
re-directed to the download page for this video.
---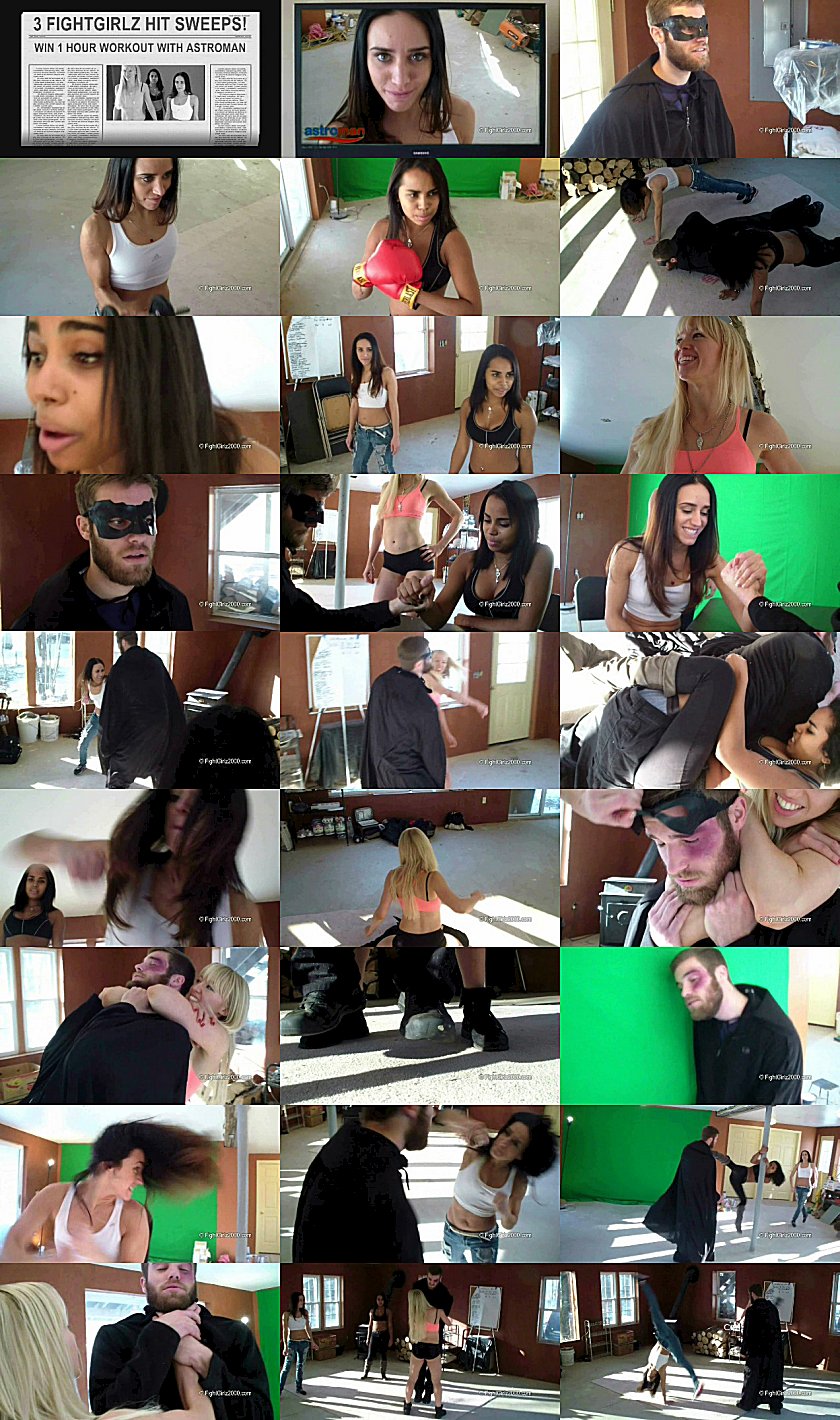 ---
Click here for our other releases...