Trailer - "MOONSHINERS IV"
"MOONSHINERS IV"

In this custom-ordered video, the fourth release of this popular series, Malika Ioana takes over the role as head of the hillbilly Clampett clan, and steals another truckload of moonshine from what she believes is still the local Mexican cartel.

But what she doesn't know is that the cartel has been run out of the county by the New York mob, and the head of the organization (Medusa Lee) doesn't take kindly to the theft of her product. It doesn't take long for our heroine hillbilly to suffer what a hillbilly would no doubt describe as "one hell of an ass-whuppin'".

Great combat action once more by both Malika and Medusa, and this fight quickly becomes the most brutal and one-sided of the series so far.

Starring Malika Ioana and Medusa Lee.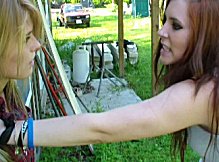 Release:
August 23, 2015
Genre:
Action
Category:
Female Combat
Clip Length:
15:32
Total Time:
18:53
Format:
WMV (873 MB)
Malika Ioana and Medusa Lee
Price:
$15.99
Series Arc:
Moonshiners | Moonshiners II | Moonshiners III | Moonshiners IV
Details:
Kicks, head & stomach punches, elbows, knees • Ground Pound • Choking • Head Slams • Bearhug
---
** IMPORTANT **
After making payment at PayPal, you will be
re-directed to the download page for this video.
Or, if prompted, click "Return to FightGirlz2000"
---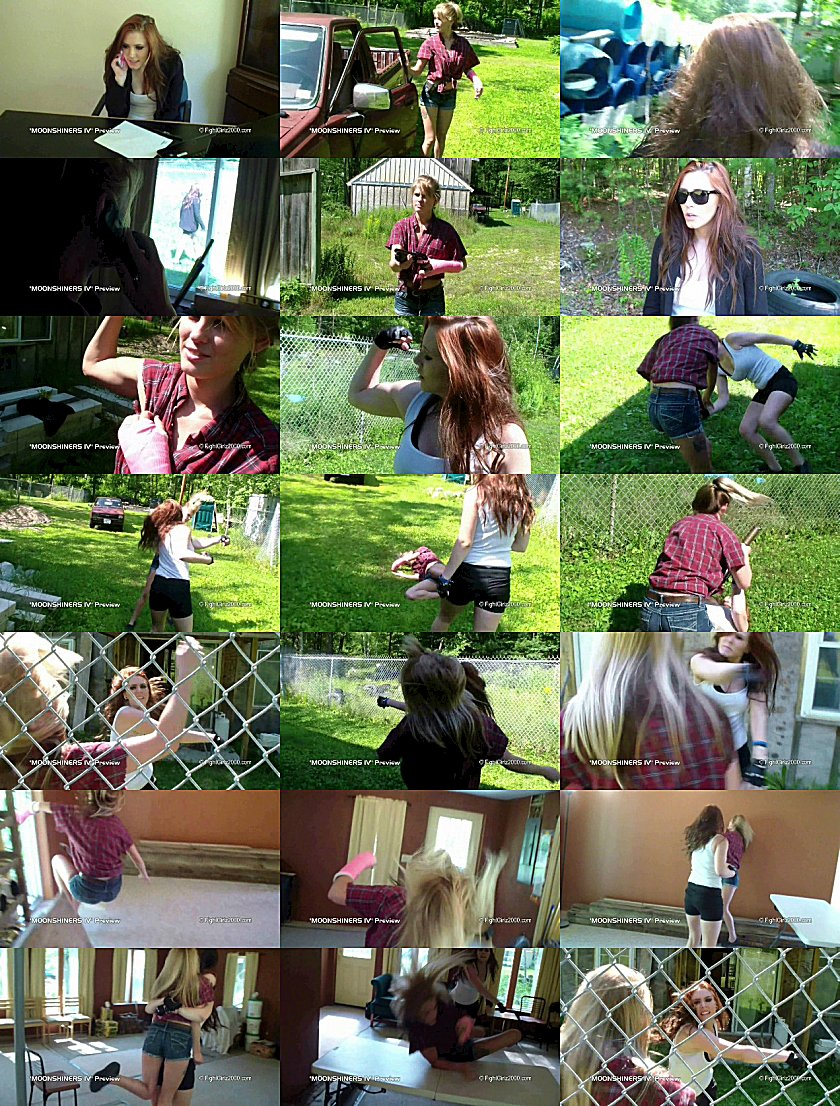 ---
Click here for our other releases...