Trailer - "NEMESIS VI: THE HEIST"
* * SPECIAL PRICING - LIMITED TIME * *
3 GREAT FIGHTS IN ONE! FvF and MIXED COMBAT!
"NEMESIS VI: THE HEIST"

After a gang of jewel thieves pulls off the biggest heist in history, covert operative Heather Stone (played by hulking newcomer Atillah Hunn) tracks them down in an effort to recover the goods. What follows are three incredible fights, capped by an epic, final battle between powerhouse Stone and the infamous Nikita "Nails" Carson (Rochelle Cassidy).

Has "Nails" Carson finally met her match?

Fantastic strength moves (including a full-body reverse throatlift) and lots of flexing and posing between two muscular marvels in this one, gang!

Starring Rochelle Cassidy, Monique Lavallee, Frank Peterson and newcomer Atillah Hunn.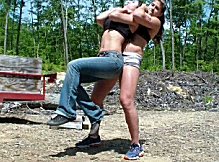 Release:
August 10, 2013
Genre:
Fighting Action
Category:
FvF & Mixed Combat
Clip Length:
23:48
Total Time:
25:34
Format:
WMV (1.1 GB)
Rochelle Cassidy & Atillah Hunn
Price:
$19.99
Details:
Kicks, head & stomach punches, elbows, knees • Bearhugs • Throatlifts • Reverse Throatlifts • Flexing & Posing • Wrestling • Ground pounds • Choking • Brutality
Episode Arc:
"Nemesis" | "Nemesis II" | "Nemesis III" | "Nemesis IV" | "Nemesis V" | Nemesis VI
---
** IMPORTANT **
After making payment at PayPal,
BE SURE to click "Return to FightGirlz2000.com"
in order to receive your downloadable video.
---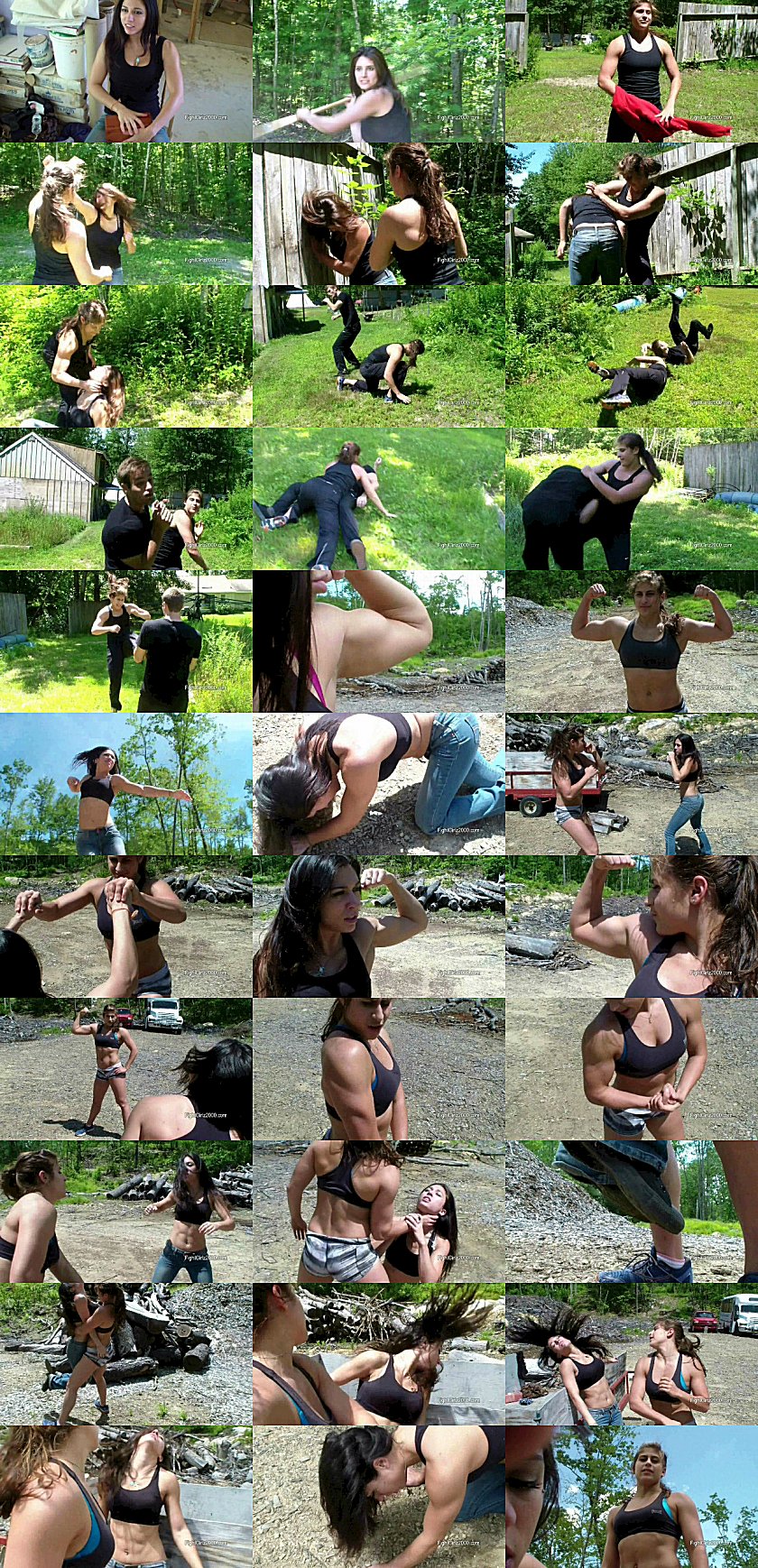 ---
Click here for our other releases...