Trailer - "OUTMUSCLED"

Loading player ...
"OUTMUSCLED"

A brutal 2-against-1 beatdown!
A burglar runs enters the wrong house and is confronted by two athletes who make him a proposition: If he can beat either of them in a fight, he can take whatever he wants and go free. He accepts - with dire consequences.

Starring Rochelle Cassidy, Zoë Hammar and Philip Pierce.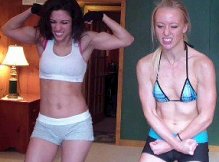 Release:
November 29, 2012
Genre:
Bare-Fisted
Category:
Mixed Fighting
Clip Length:
20:31
Total Time:
21:52
Format:
WMV (994 MB)
Rochelle Cassidy and Zoë Hammar
Price:
$19.99
Details:
Mixed Fighting • Bare-fisted fighting • Flexing • Scissorhold • Bearhug • Kicks, head & stomach punches, elbows, knees • Choking • Peril • Brutality • Beatdown
Series Arc:
---
** IMPORTANT **
After making payment at PayPal,
BE SURE to click "Return to FightGirlz2000.com"
in order to receive your downloadable video.
---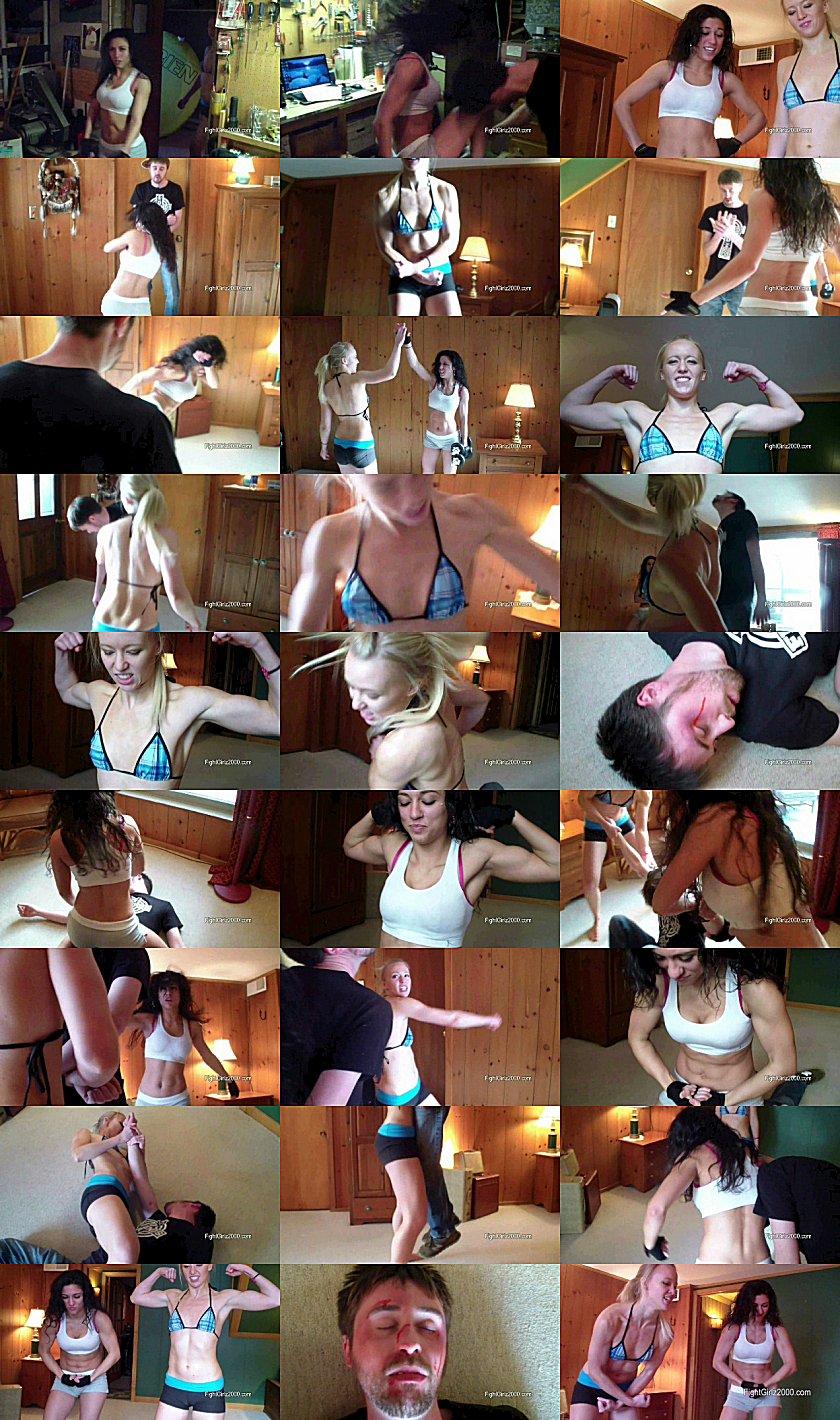 Click here for our other releases...