Trailer - "PAYBACK VI"
"PAYBACK VI"

In this spinach-fueled, sixth installment of our popular "Payback" series, it's once again a two against one affair - which soon becomes one against two.

This time, diminutive Eva Montana is confronted by two opponents bent on payback, and suffers a brutal beating at the hands of her tormentors. She eventually escapes and manages to access her stash of spinach, and proceeds to administer some payback of her own.

Great combat scenes in this one, gang, and the 2-on-1 and 1-on-2 scenes are just outstanding.

Starring Eva Montana, Malika Ioana and Medusa Lee.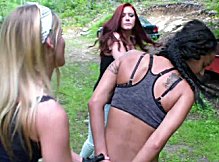 Release:
August 28, 2015
Genre:
Action
Category:
Female Combat
Clip Length:
13:22
Total Time:
15:30
Format:
WMV (681 MB)
Malika Ioana, Medusa Lee & Eva Montana
Price:
$13.99
Series Arc:
Payback | Payback II | Payback III: Arena | Payback IV | Payback V | Payback VI
Details:
Kicks, head & stomach punches, knees • Choking • Bearhug • Throatlift • 2 vs. 1 • No Background Music
---
** IMPORTANT **
After making payment at PayPal, you will be
re-directed to the download page for this video.
Or, if prompted, click "Return to FightGirlz2000"
---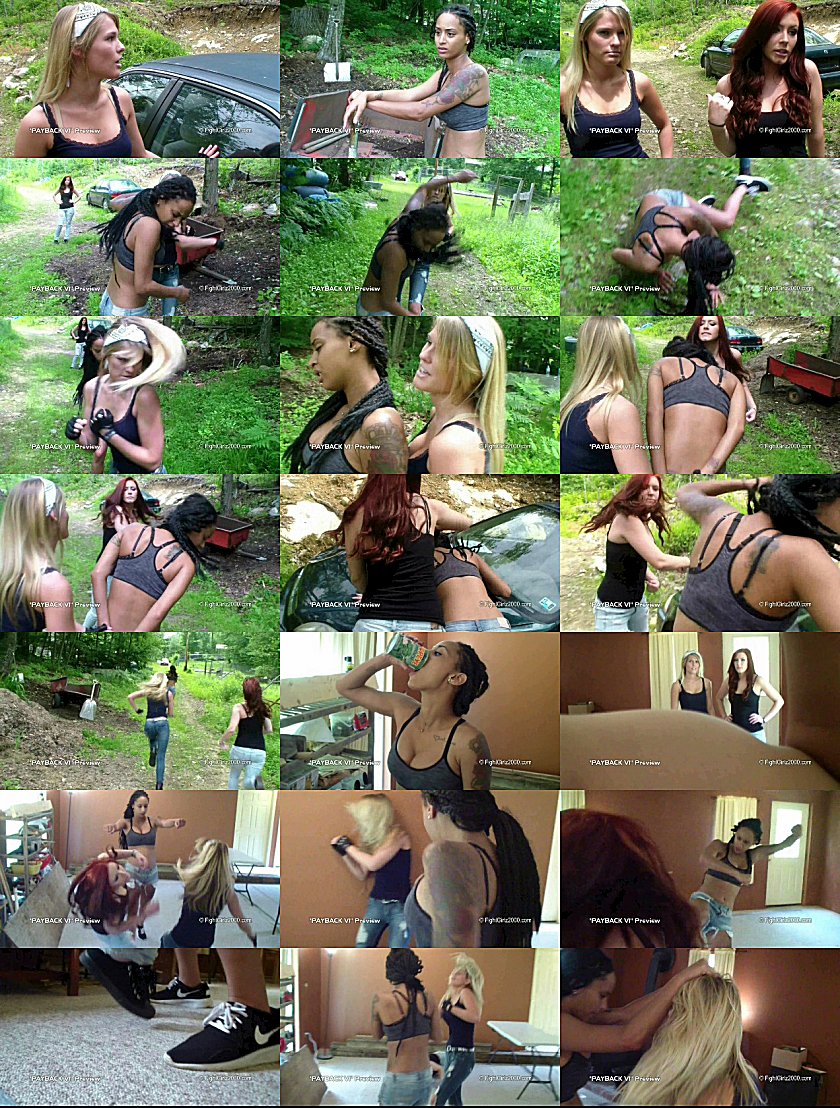 ---
Click here for our other releases...