Trailer - "RESISTING ARREST"
"RESISTING ARREST"

Diminutive Carmen Porta has her hands full in this one as Detective Erica Stone, investigating a string of burglaries. When she finally tracks down the perpetrator, he viciously defends himself as she attempts to arrest him.

Taking more punishment than she's giving, Stone soon realizes she may be in over her head taking on this martial artist.

Cool stunts and great fighting action in this back and forth brawl.

Starring Carmen Porta and Frank Peterson.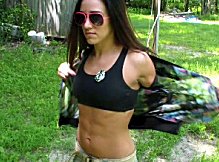 Release:
September 7, 2013
Genre:
Action/Drama
Category:
Mixed Combat
Clip Length:
11:42
Total Time:
13:05
Format:
WMV (585 MB)
Carmen Porta
Price:
$11.99
Details:
Kicks, head & stomach punches, elbows, knees • Ground pounds • Choking • Brutality • No Background Music
Series Arc:
Resisting Arrest | Resisting Arrest II
---
** IMPORTANT **
After making payment at PayPal,
you will be automatically re-directed to
a download page for your video.
---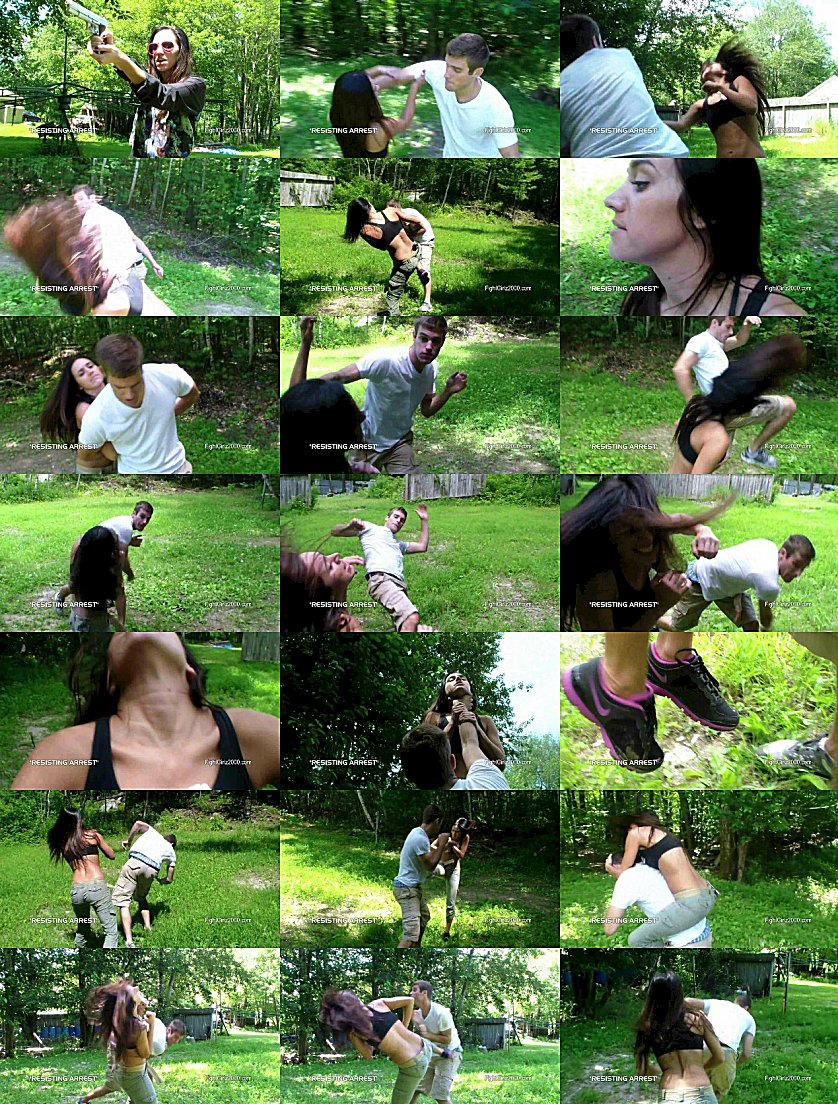 ---
Click here for our other releases...