Trailer - "THE SECRETARY"
"THE SECRETARY"

In this custom-ordered video, a secretary ends her last day at the office by confronting a warehouse worker who has been sexually harrasing her for years. He soon learns the error of his ways.

Starring Malika Ioana and Kyle Brady.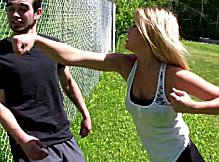 Release:
August 2, 2015
Genre:
Action
Category:
Mixed Combat
Clip Length:
12:20
Total Time:
14:27
Format:
WMV (644 MB)
Kyle Brady & Malika Ioana
Price:
$12.99
Details:
Kicks, head & stomach punches, knees • Extended Ground Pound • Choking • Brutality • Beatdown • No Music
---
** IMPORTANT **
After making payment at PayPal, you will be
re-directed to the download page for this video.
Or, if prompted, click "Return to FightGirlz2000"
---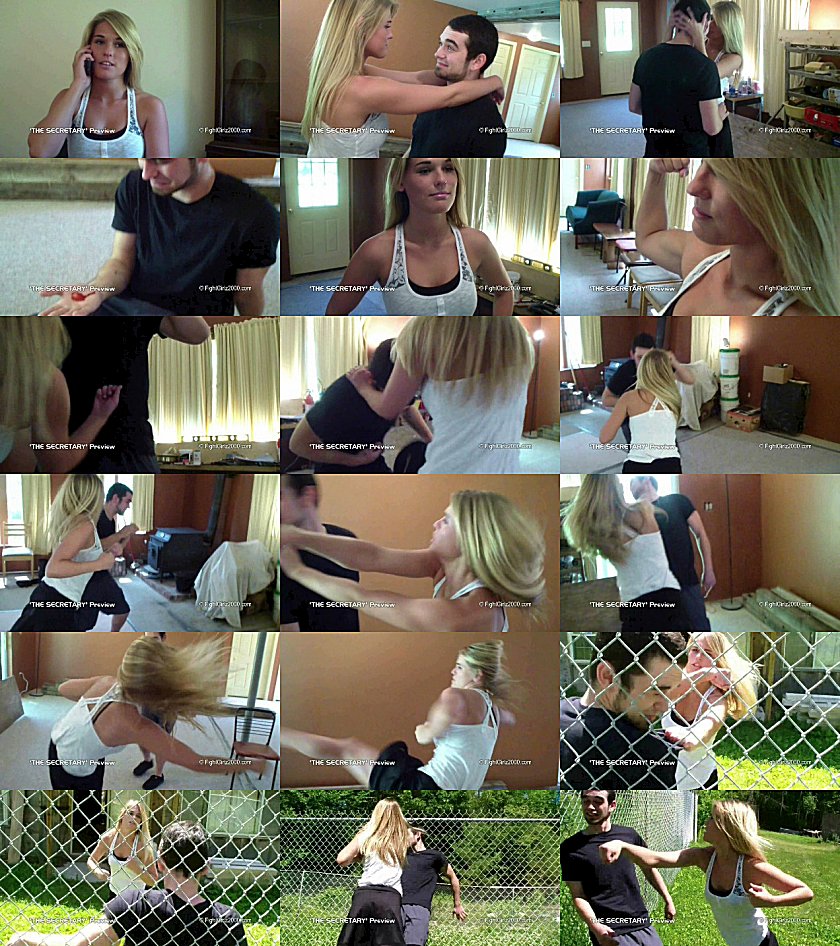 ---
Click here for our other releases...