Trailer - "SMACKDOWN"
"SMACKDOWN"

In this custom-ordered video, a washed-up martial arts action star quits Hollywood to join a Mixed Martial Arts organization that promises to make him the eventual title holder. Fueled by arrogance and ego, he refuses a request from two of his biggest fans for a few selfies, which prompts them to wager that he cannot hit either one if he tried. He mistakenly accepts the wager, and soon discovers he is completely overmatched by his two powerful and skilled opponents.

Starring Malika Ioana, Eva Montana and Kyle Brady.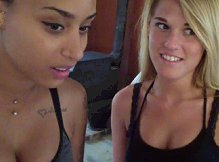 Release:
July 6, 2015
Genre:
Drama
Category:
Mixed Combat
Clip Length:
12:17
Total Time:
15:41
Format:
WMV (675 MB)
Eva Montana & Malika Ioana
Price:
$12.99
Details:
Kicks, head & stomach punches, knees • Beatdown • No Background Music
---
** IMPORTANT **
After making payment at PayPal, you will be
re-directed to the download page for this video.
Or, if prompted, click "Return to FightGirlz2000"
---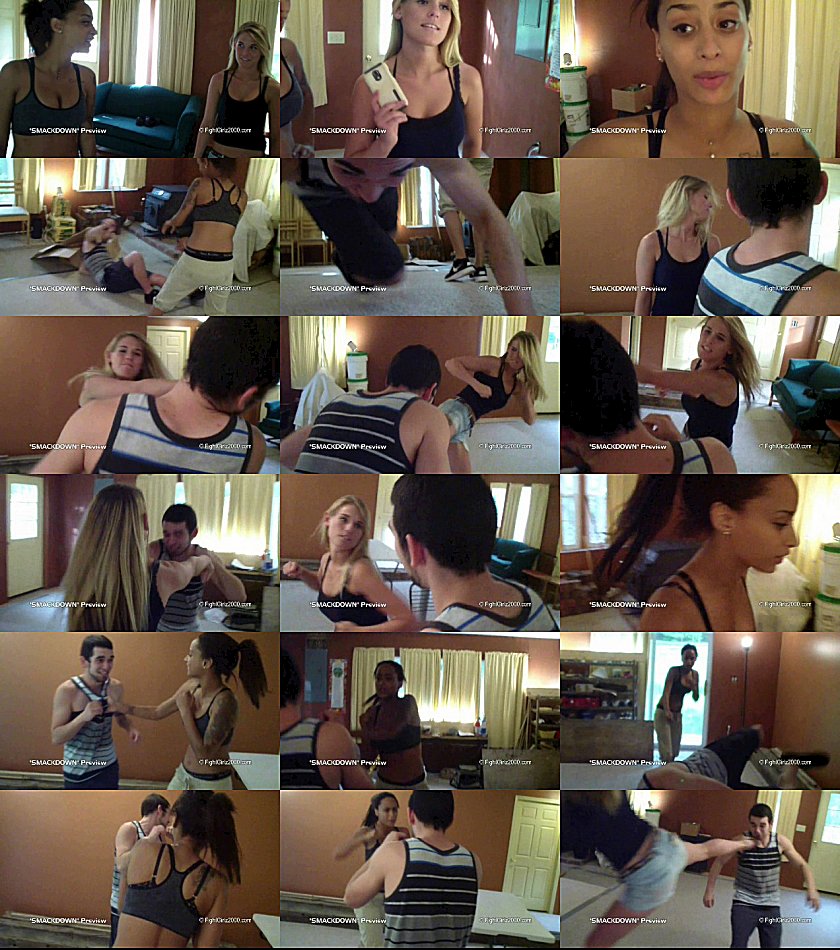 ---
Click here for our other releases...