Trailer - "STAKEOUT II"
"STAKEOUT II"

Newcomer and local MMA competitor Marci Crowe makes her debut with us as a U.S. Marshal sent on a stakeout. Upon arriving, she finds an FBI agent already on scene with the same assignment. A war of words soon escalates into a series of various contests to reveal which is the better of the two, including shooting and armwrestling. But this only reveals them as equals, and eventually, the two rivals realize the only way to truly decide which one is the superior agent is to test their combat skills against one another.

Great fast-paced action in this one gang. Includes great trash talking, Judo moves and awesome action by both Girlz. And Marci's MMA background really comes through in this one.

Starring Eva Montana and Marci Crowe.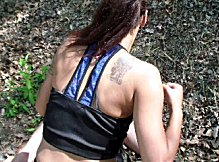 Release:
September 9, 2015
Genre:
Action
Category:
Female Combat
Clip Length:
15:16
Total Time:
17:10
Format:
WMV (761 MB)
Eva Montana & Marci Crowe
Price:
$15.99
Series Arc:
Stakeout | Stakeout II
Details:
Head & stomach punches, knees • Kicks • Ground Pound • Armwrestling • Extended Throatlift • Bearhug • Brutality • Setup Music Only
---
** IMPORTANT **
After making payment at PayPal, you will be
re-directed to the download page for this video.
Or, if prompted, click "Return to FightGirlz2000"
---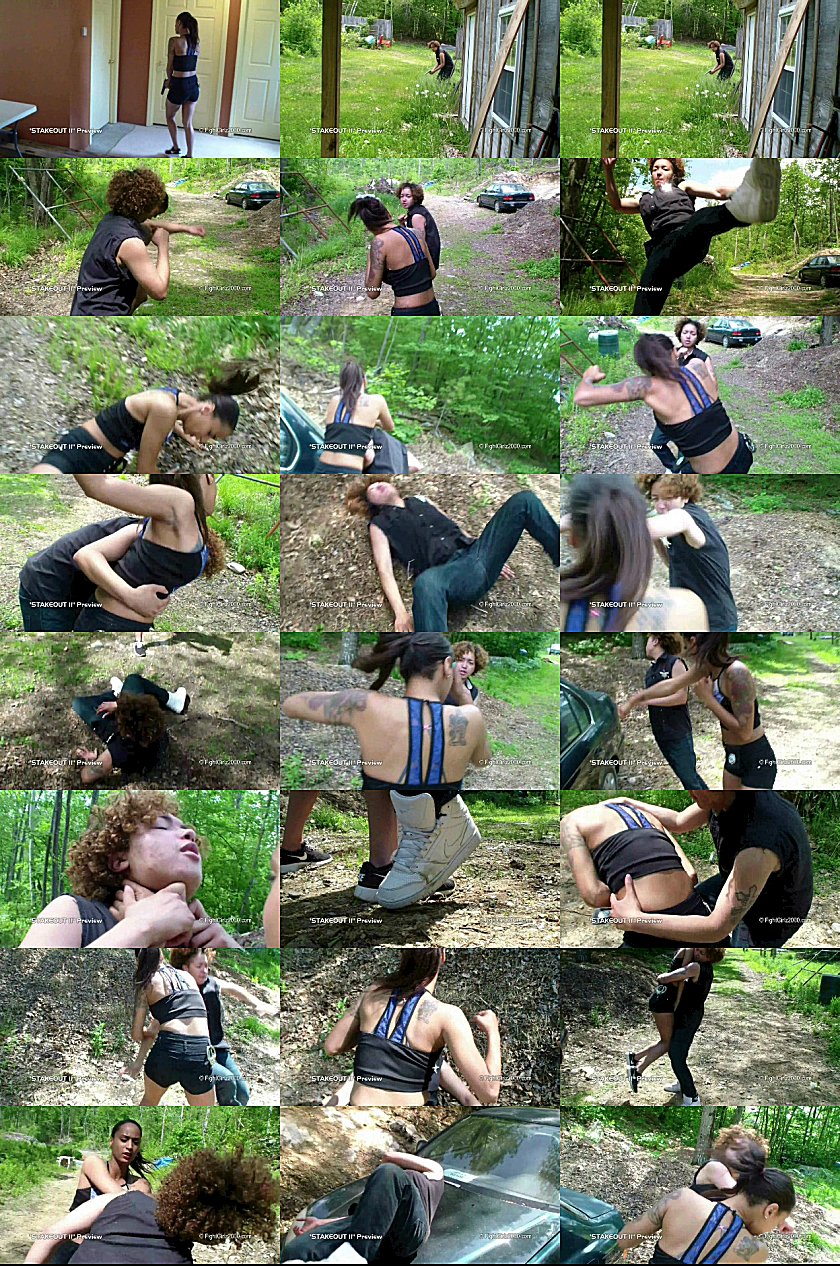 ---
Click here for our other releases...