Trailer - "STRONG TO THE FINISH"
"STRONG TO THE FINISH"

In this custom-ordered, spinach-fueled video, a girl is assaulted by a home invader, who refuses to leave. When the girl attempts to force the issue, she quickly discovers she is no match for the bully. Desperate to rid herself of the trespasser, she turns to her last resort: Spinach. She then dispenses a huge beating on her unwanted guest, but soon the spinach begins to wear off, and once again the tide turns in favor of the invader.

Will the girl manage to once again get to her can of spinach, or will her adversary win out first?

Great fast-paced action in this one, gang, and an interesting setup by the customer who ordered this video.

Starring Malika Ioana and Lena Marie.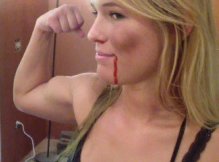 Release:
July 20, 2015
Genre:
Action
Category:
Female Combat
Clip Length:
15:16
Total Time:
17:32
Format:
WMV (786 MB)
Malika Ioana
Price:
$15.99
Details:
Kicks, head & stomach punches, knees • Armwrestling • Ground Pounds • Choking • Scissorhold • Tests Of Strength • Blood & Bruising • No Background Music
---
** IMPORTANT **
After making payment at PayPal, you will be
re-directed to the download page for this video.
Or, if prompted, click "Return to FightGirlz2000"
---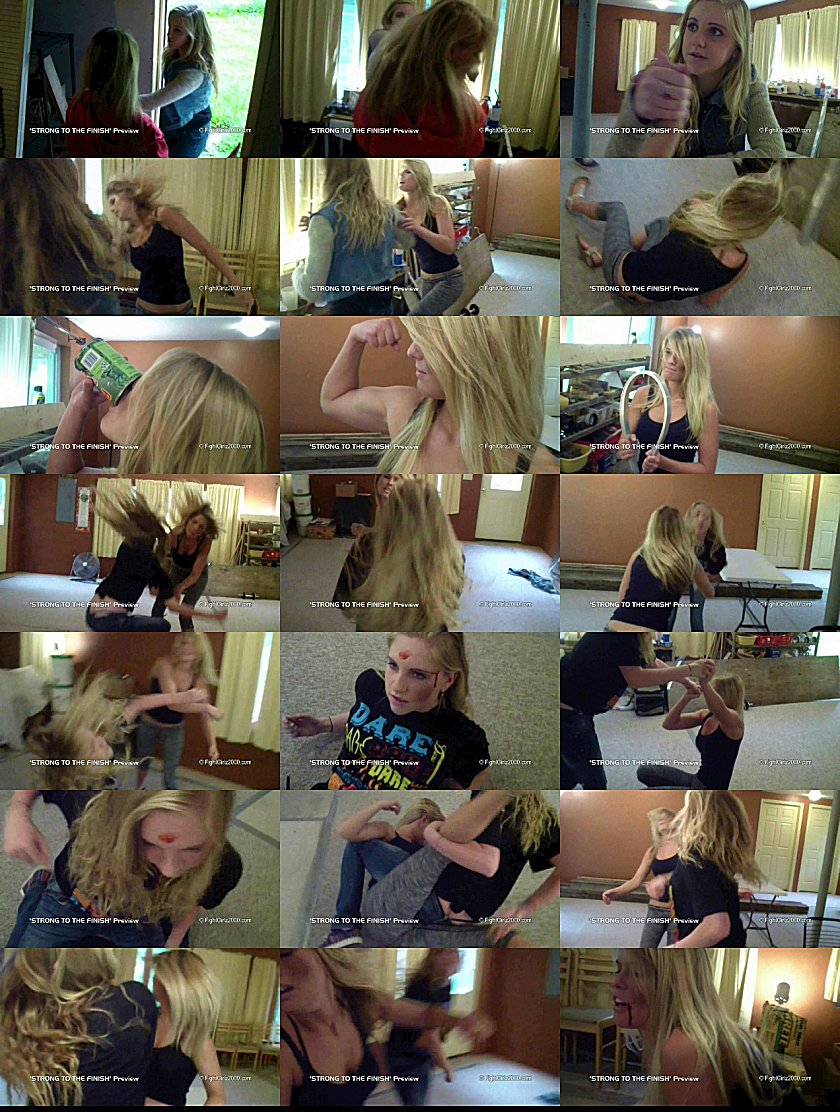 ---
Click here for our other releases...