Trailer - "SUPERGURL Episode 3: RULER ZOD"
SUPERGURL
Episode 3: "RULER ZOD"

Has SuperGurl met her match? In this third insallment of the series, our heroine is confronted by none other than General Zod, a criminal from SuperGurl's former planet Krypton.

Having arrived on earth after years of captivity, Zod's powers are equal to those of SuperGurl, and he intends to use them to rule the planet. The only obstacle to his plan is SuperGurl whom he intends to eliminate by using her greatest weakness against her.

Starring Carmen Porta and Frank Peterson.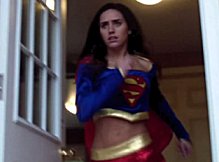 Release:
December 5, 2013
Genre:
Superheoine
Category:
Mixed Combat
Clip Length:
8:19
Total Time:
10:33
Format:
WMV (463 MB)
Carmen Porta
Price:
$8.99
Details:
Kicks, head & stomach punches, knees • Bearhug • Throatlift • Reverse Throatlift • Brutality • Peril
Episode Arc:
SuperGurl | SuperGurl II | SuperGurl III | SuperGurl IV | SuperGurl V | SuperGurl VI | SuperGurl VII
---
** IMPORTANT **
After making payment at PayPal, you will be
re-directed to the download page for this video.
Customers who purchased this video also purchased

October 3, 2013
SUPERGURL EPISODE 1: THE STRONGBOX

DETAILS and FREE PREVIEW
November 9, 2013
"SUPERGURL EPISODE 2: BATGURL RISES"

DETAILS and FREE PREVIEW
October 23, 2013
"BATGURL vs. CATWOMAN"

DETAILS and FREE PREVIEW
May 9, 2012
"WUNDER WOMAN: Terror From The Sky"

DETAILS and FREE PREVIEW
---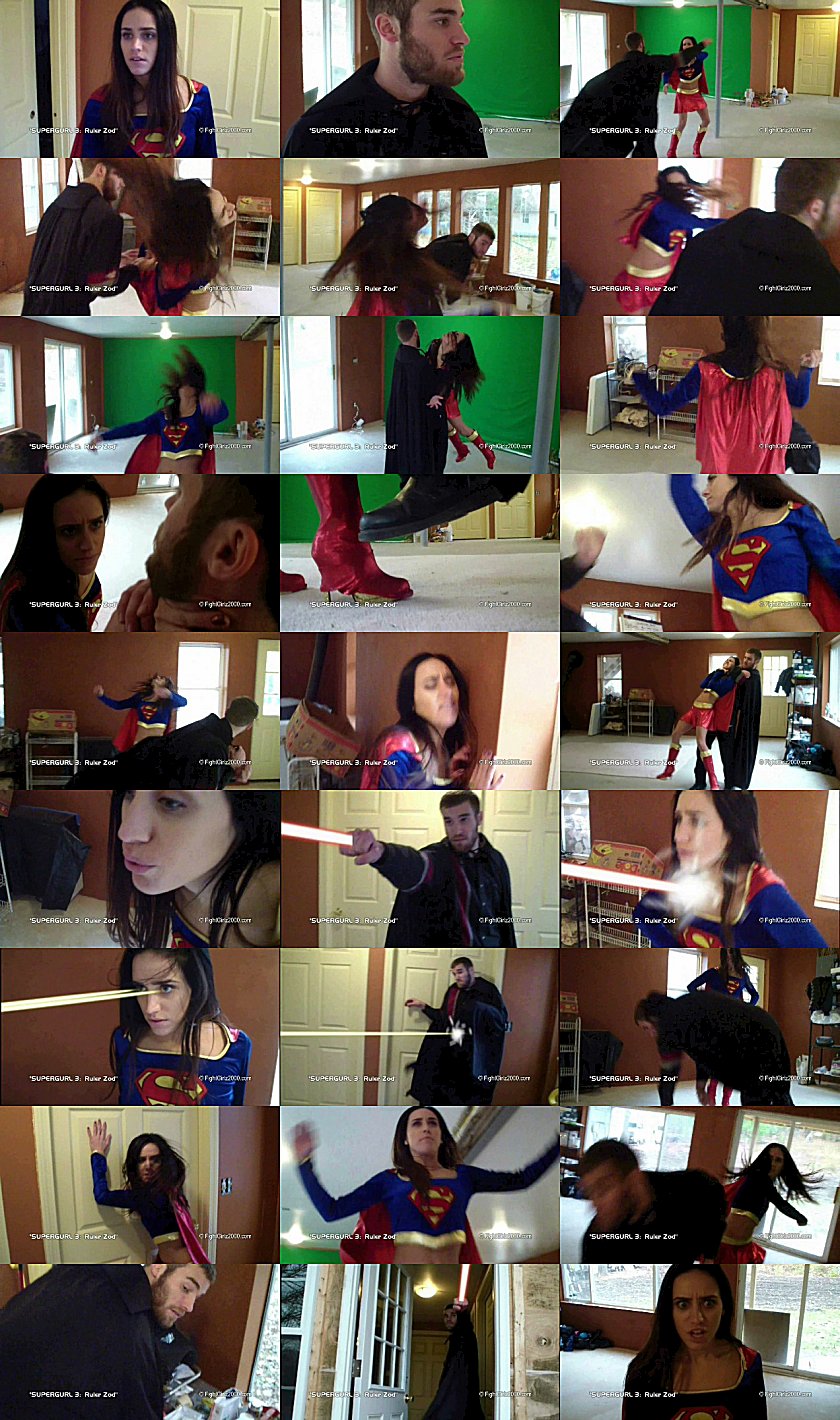 ---
Click here for our other releases...