Trailer - "SUPERGURL V: SCOURGE HERRA"
SUPERGURL
Episode 5: "Scourge Herra"

Gia Diablo makes her triumphant return to FightGirlz2000 in this fifth installment of our SuperGurl series.

This time, SuperGurl is lured into a battle against Ursa's older sister Herra, who uses a device that robs both of them of their superpowers. Will Supergurl's speed and experience be enough against Herra's strength and awesome power?

Gia puts on an incredible display of strength in this one gang, pulling off some moves on Carmen we've never dared try before, including multiple lifts that invloved no camera trickery whatsoever - they are real!

Starring Carmen Porta and Gia Diablo.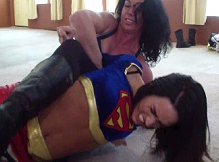 Release:
February 18, 2014
Genre:
Superheoine
Category:
FvF Combat
Clip Length:
14:21
Total Time:
16:12
Format:
WMV (723 MB)
Gia Diablo and Carmen Porta
Price:
$14.99
Details:
Kicks, head & stomach punches, knees • Throatlift • Scissorholds • Lift & Carry • Wrestling • Backbreaker • Beatdowwn • Brutality • Peril
Episode Arc:
SuperGurl | SuperGurl II | SuperGurl III | SuperGurl IV | SuperGurl V | SuperGurl VI | SuperGurl VII
---
** IMPORTANT **
After making payment at PayPal, you will be
re-directed to the download page for this video.
Customers who purchased this video also purchased

October 3, 2013
SUPERGURL EPISODE 1: THE STRONGBOX

DETAILS and FREE PREVIEW
December 5, 2013
"SUPERGURL Episode 3: RULER ZOD"

DETAILS and FREE PREVIEW
October 23, 2013
"BATGURL vs. CATWOMAN"

DETAILS and FREE PREVIEW
May 9, 2012
"WUNDER WOMAN: Terror From The Sky"

DETAILS and FREE PREVIEW
---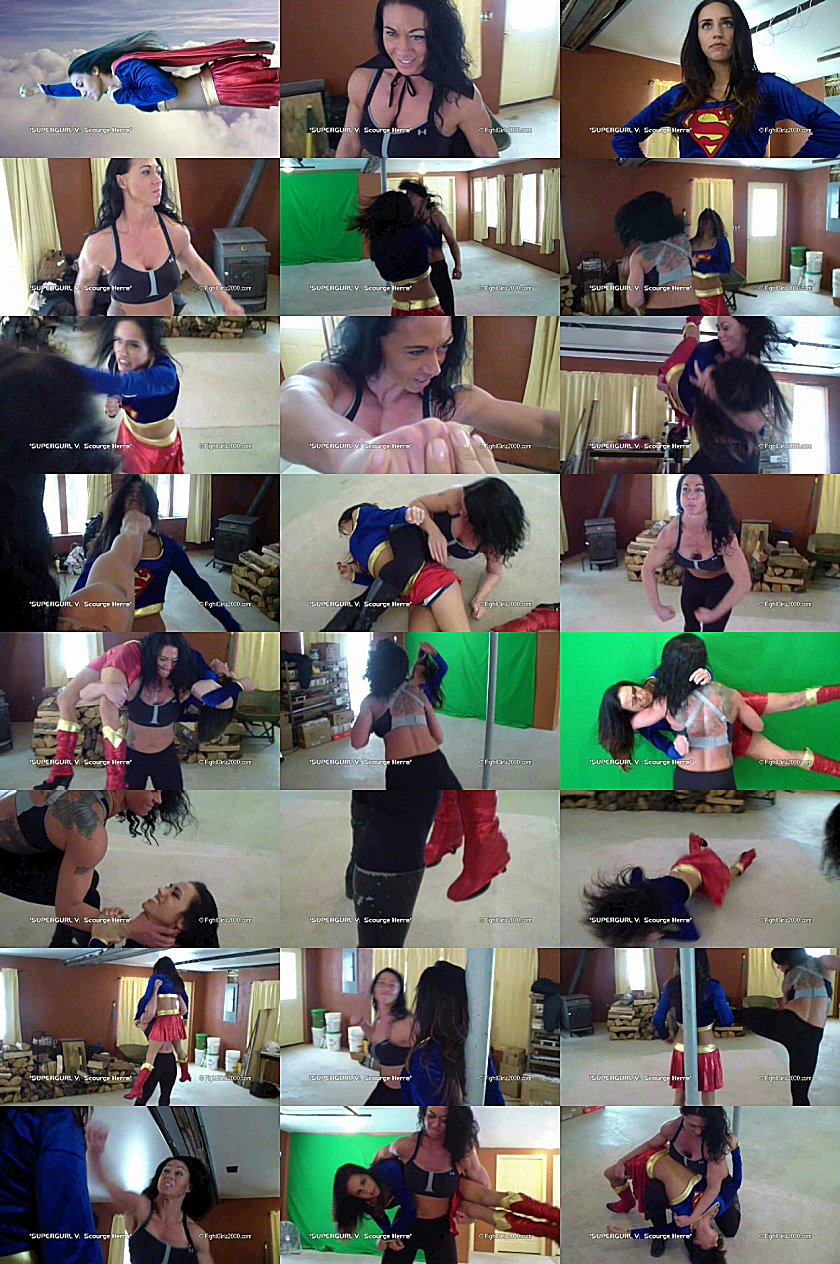 ---
Click here for our other releases...