Trailer - "THE CROWN III"
CLICK HERE TO READ THE REVIEW ON THIS VIDEO BY "WOMEN DEFEATED"
"THE CROWN III"

In this third episode of our continuing series, Aria Martinez plays Vicious Vicki, street champion from the East Side. Vicki has heard about Hank The Hammer's recent but narrow loss to Kia Killa, and challenges him to a fight.

Frank's interests in Vicki have nothing to do with fighting and he turns down the challenge. But Vicki is determined to goad him into combat, and eventually he is left with no choice. Bad decision on Vicki's part.

Starring Aria Martinez and Frank Peterson.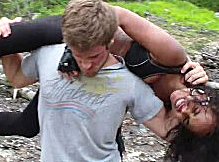 Release:
July 17, 2013
Genre:
Drama/Action
Category:
Mixed Fighting
Clip Length:
15:20
Total Time:
17:51
Format:
WMV (795 MB)
Frank Peterson & Aria Martinez
Price:
$15.99
Details:
Bare-fisted fighting • Martial Arts Combat • Bearhugs • Reverse Throatlift • Kicks, head & stomach punches, elbows, knees • Back & Forth • Backbreaker • Choking • Blood, brusing, brutality • No Background Music
Episode Arc:
The Crown | The Crown II | The Crown III | The Crown IV | The Crown V | The Crown VI | The Crown VII | The Crown VIII
---
** IMPORTANT **
After making payment at PayPal,
BE SURE to click "Return to FightGirlz2000.com"
in order to receive your downloadable video.
---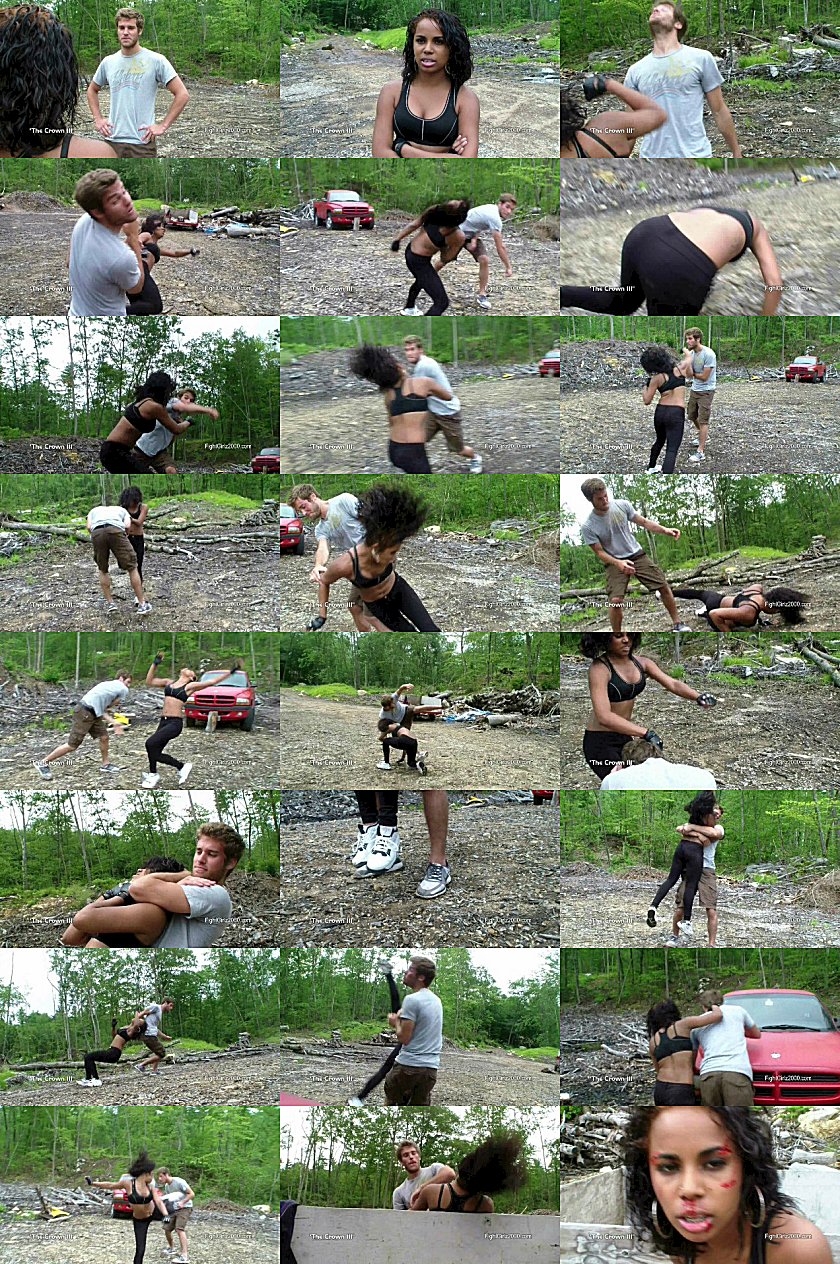 ---
Click here for our other releases...