Trailer - "UNDERGROUND II"
"UNDERGROUND II"

In the sequel to our original release, a police detective attempts to shut down another underground fight club, but this time a new, tough-as-nails woman is running the show. Having easily dispatched her predecessor, the woman refuses to go quietly, forcing the detective to take drastic action to bring her in.

Great action in this one, gang, and great to have Monique Lavallee back with us once again! This one's as much fun to watch as it was for us to make! And YOU get to DECIDE THE WINNER!

Starring Malika Ioana and Monique Lavallee.

Note: This is Carmen Porta's first end-to-end production - great job, Carmen!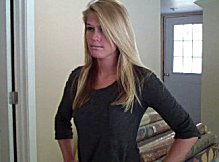 Release:
October 21, 2015
Genre:
Action
Category:
Female Combat
Clip Length:
14:11
Total Time:
16:22
Format:
WMV (709 MB)
Malika Ioana
Price:
$14.99
Series Arc:
Underground | Underground II
Details:
Kicks, head & stomach punches, elbows, knees • Ground Pound • Extended Bearhug • Scissorhold • Setup Music Only
---
YOU DECIDE THE WINNER
Malika Ioana Wins

Monique Lavallee Wins
** IMPORTANT **
After making payment at PayPal, you will be
re-directed to the download page for this video.
Or, if prompted, click "Return to FightGirlz2000"
---
Click here for our other releases...