Trailer - FightGirlz Championship Series Bout 14
FightGirlz2000.com Championship Series
Quarterfinal Round - Bout 14

After putting in extra training time in preparation for her battle with Farrah Nix (see "Sparring Partners"), Carmen Porta is confident that her speed, experience and quickness will prevail over the bigger and stronger Farrah. Her strategy seems to work as the two go back and forth with neither taking a clear advantage.

But Carmen angers Farrah near the end of the first round, and Farrah comes out swinging with a vengeance in the second round. Carmen gets caught with a few big blows early, and her attack begins to slow. Can Carmen maintain the speed and stamina needed to win, or will she succumb to Farrah's abs of steel, and powerful, relentless attack?

Great stuff in this one, gang, including abs punching, an extended bearhug scene, ground pound, and more! Also, this is easily Carmen's best combat footage to date as the kickboxing lessons she's been taking lately are really helping her style!

Starring Carmen Porta and Farrah Nix, with Monique Lavallee in a supporting role.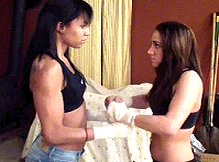 Release:
January 8, 2015
Genre:
Boxing, Tape-fisted
Category:
Female Combat
Clip Length:
16:41
Total Time:
19:06
Format:
WMV (865 MB)
Farrah Nix and Carmen Porta
Price:
$16.99
Details:
Abs punching • Extended Bearhug Scene • Guillotine Hold • Taped-Fist Fighting • Ground Pound • Kicks, head & stomach punches, elbows, knees
Series Bouts:
Bout 1 | Bout 2 | Bout 3 | Bout 4 | Bout 5 | Bout 6 | Bout 7 | Bout 8 | Bout 9 | Bout 10 | Bout 11 | Bout 12 | Bout 13
---
** IMPORTANT **
After making payment at PayPal,
you will be automatically re-directed to
a download page for your video.
---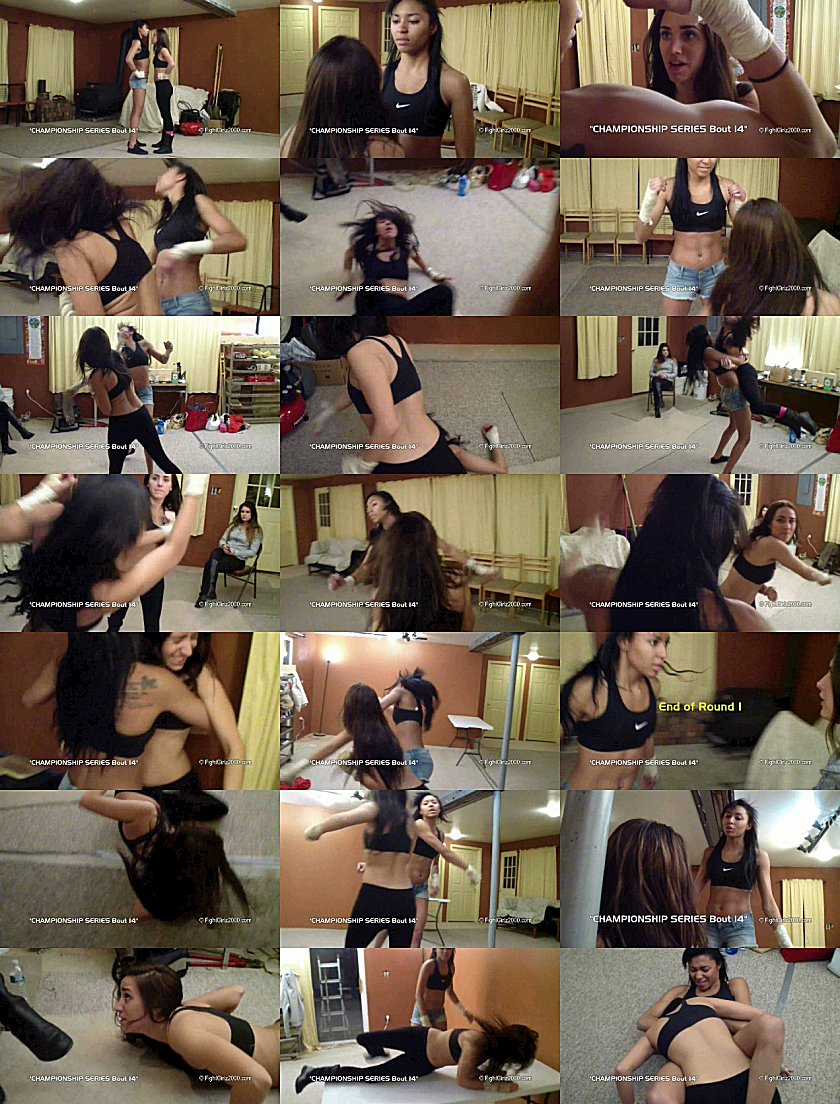 ---
Click here for our other releases...