Trailer - "OUTMUSCLED I I"
"OUTMUSCLED I I"

Our first mixed release since November!

In this second of the "Outmuscled" series, Zoë Hammar is challenged to a test of strength by her date, who soon makes the mistake of further challenging her to an all out fight he is convinced he will win. Bad move.

Starring Zoë Hammar and Philip Pierce.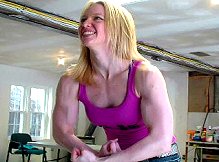 Release:
March 25, 2013
Genre:
Beatdown
Category:
Mixed Fighting
Clip Length:
15:22
Total Time:
16:35
Format:
WMV (744 MB)
Zoë Hammar
Price:
$15.99
Details:
Armwrestling • Flexing & Posing • Bare-fisted fighting • Kicks, head & stomach punches, elbows, knees • Extended Throatlift • Choking • Bearhug • Beatdown
Series Arc:
Outmuscled | Outmuscled II | Outmuscled III | Outmuscled IV
---
** IMPORTANT **
After making payment at PayPal,
BE SURE to click "Return to FightGirlz2000.com"
in order to receive your downloadable video.
---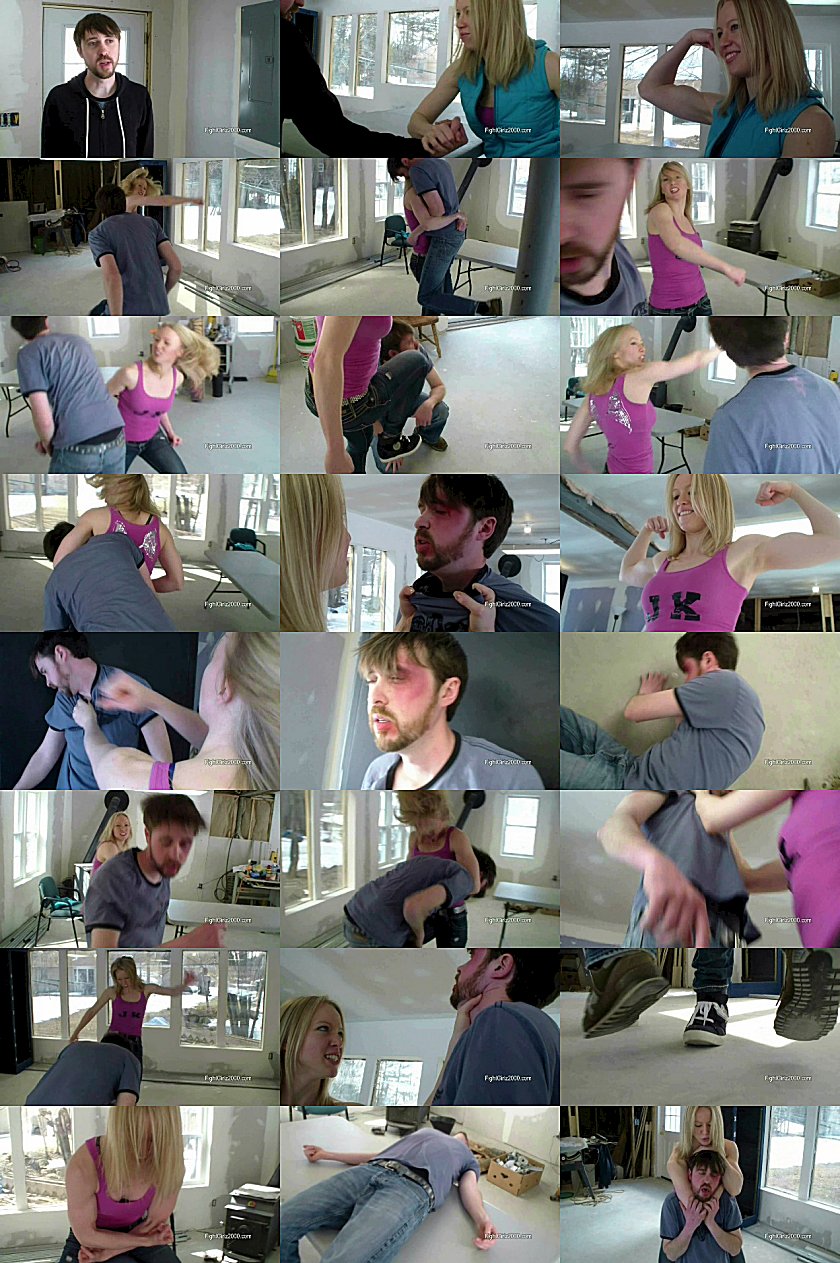 Click here for our other releases...